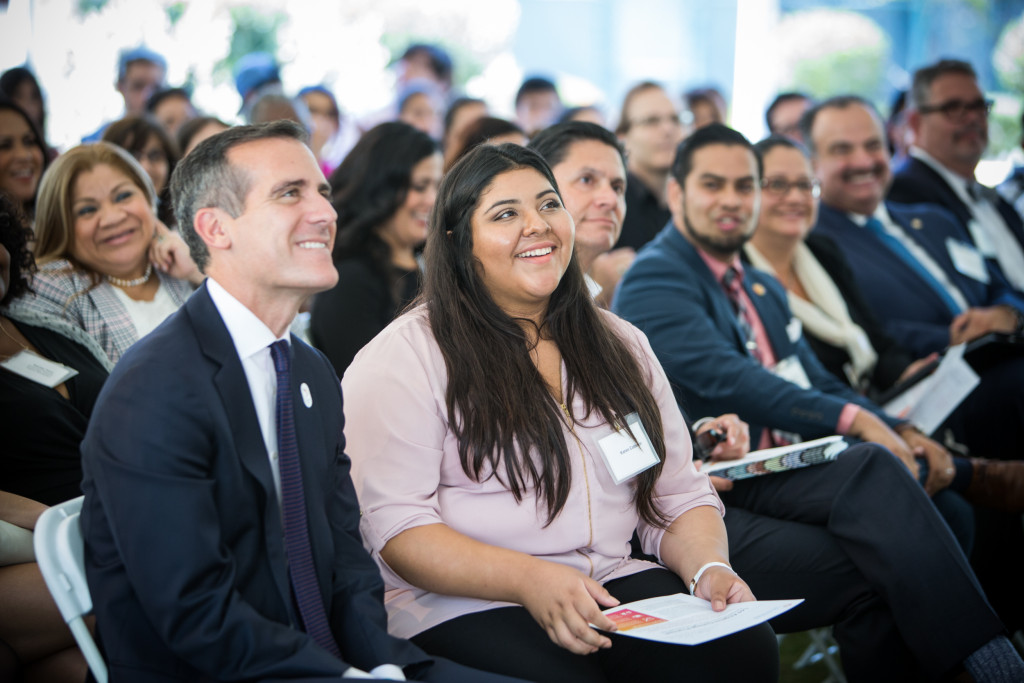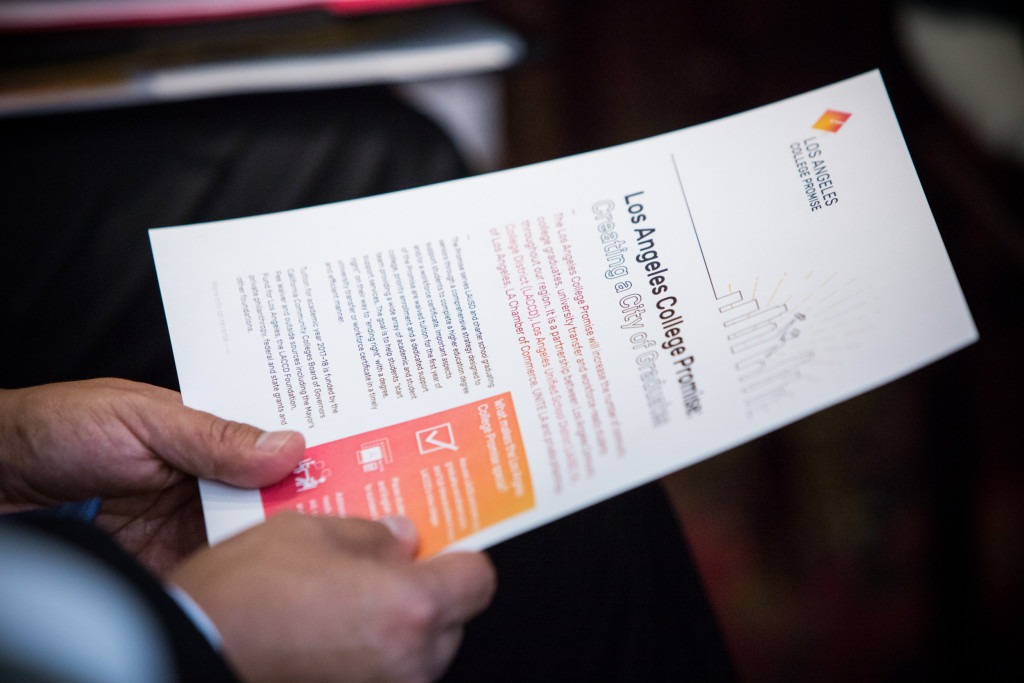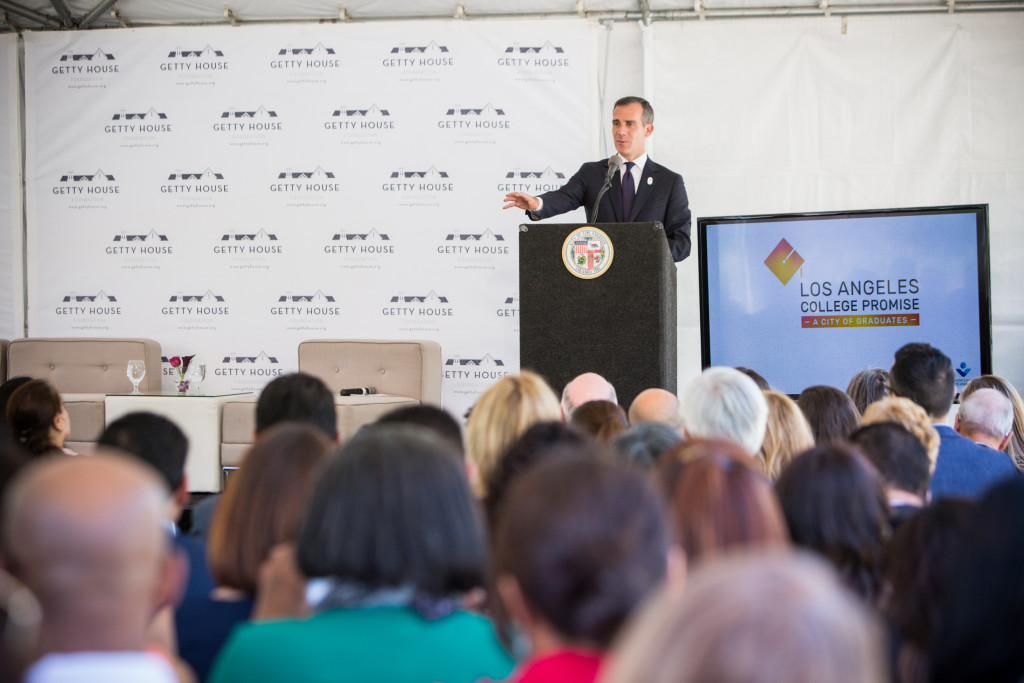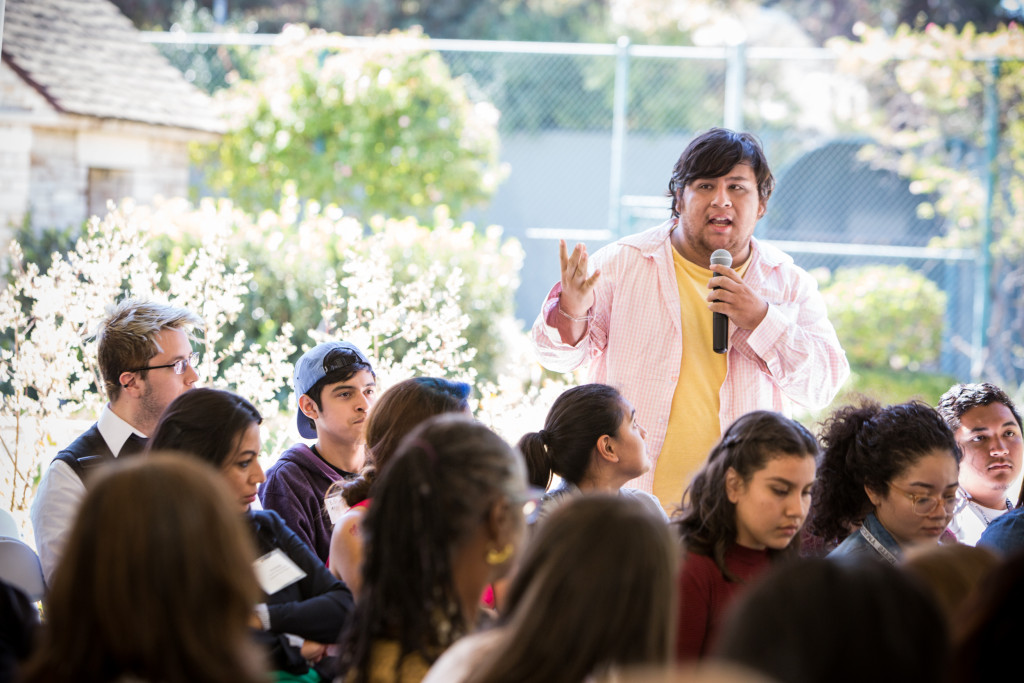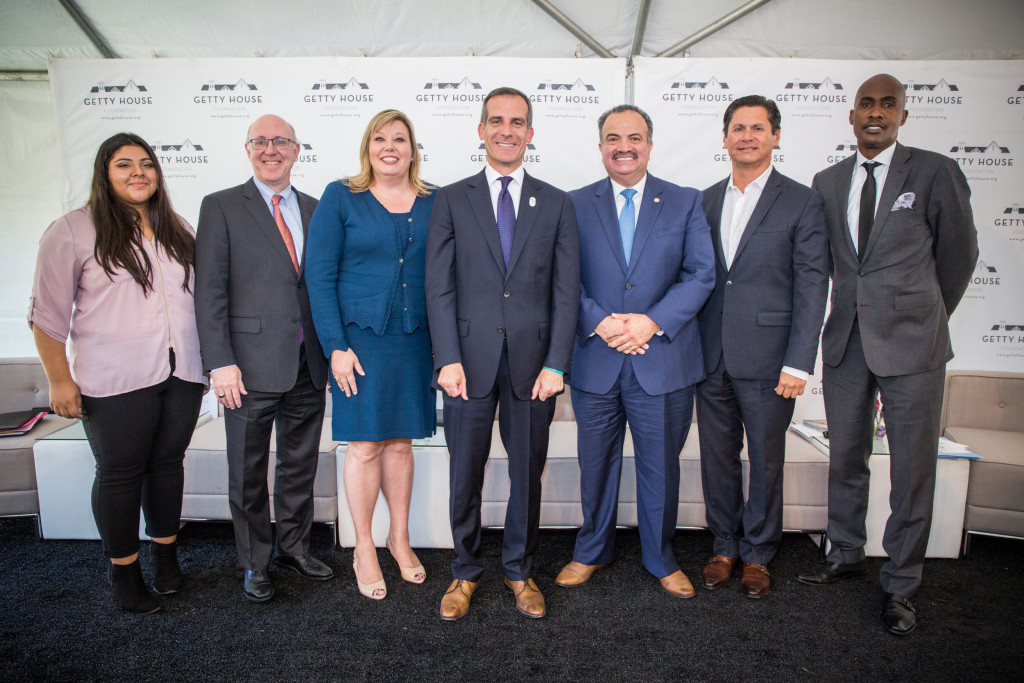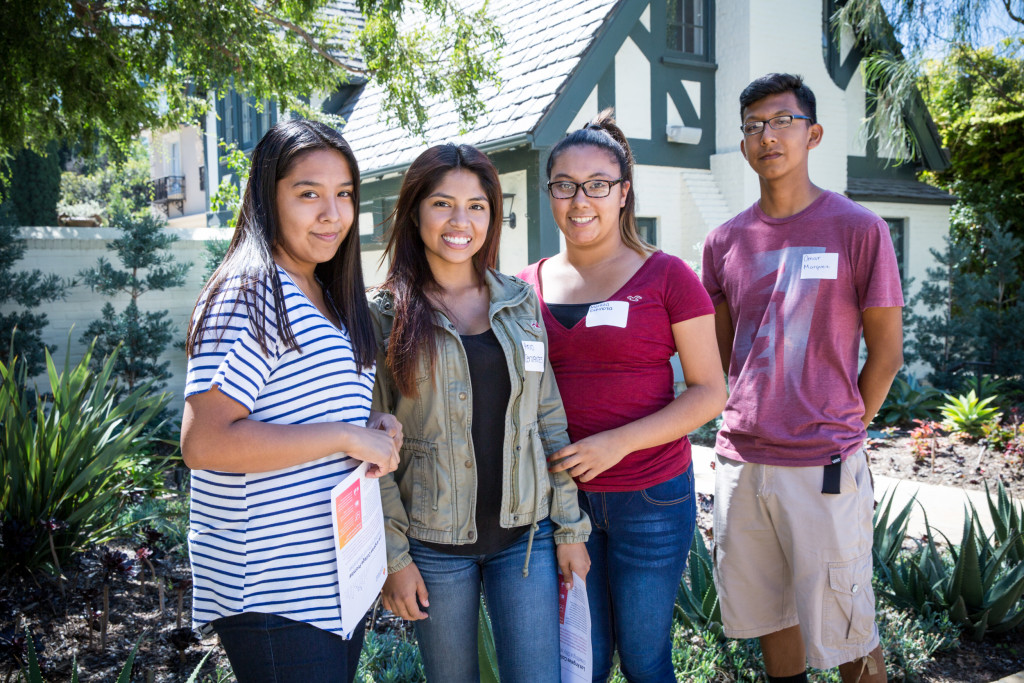 In January 2015, President Obama announced America's College Promise (ACP), challenging more states and communities to offer the promise of two years of free community college. Mayor Garcetti boldly accepted the challenge and established the LA College Promise in partnership with the Los Angeles Community College District (LACCD), the Los Angeles Unified School District (LAUSD), the City of Los Angeles, the LA Area Chamber of Commerce, UNITE LA, and private philanthropy.
At this event in celebration of the Los Angeles College Promise, the Mayor announced his Administration had raised $1.75 million of the 3.5 million needed through the Mayor's Fund. In addition, the Mayor moderated a panel discussion with Eloy Ortiz Oakley the Chancellor of California Community Colleges, Francisco Rodriguez the Chancellor of LACCD, and Frances Gipson the Chief Academic Officer of LAUSD to discuss the benefits of the Los Angeles College Promise program. 
The Los Angeles College Promise program will increase accessibility to higher education for recent high school graduates, thereby increasing the number of community college graduates, university transfers, and workforce certificates students earn through a comprehensive academic strategy that provides early, built-in, and high support services. LACCD expects 5,000-7,000 students to enroll in campuses in Fall 2017.