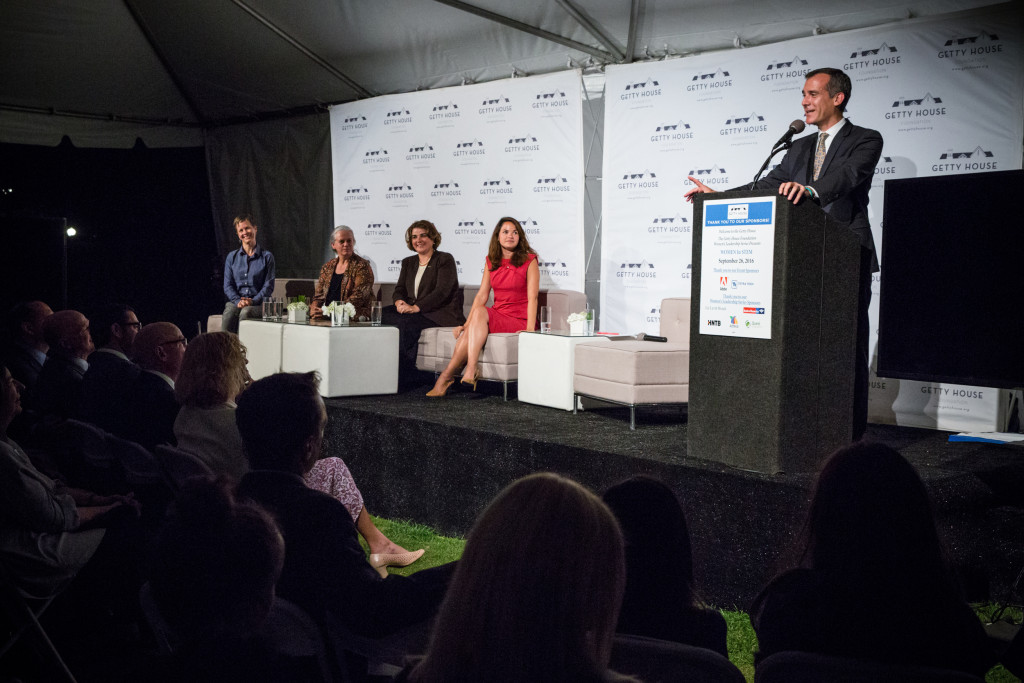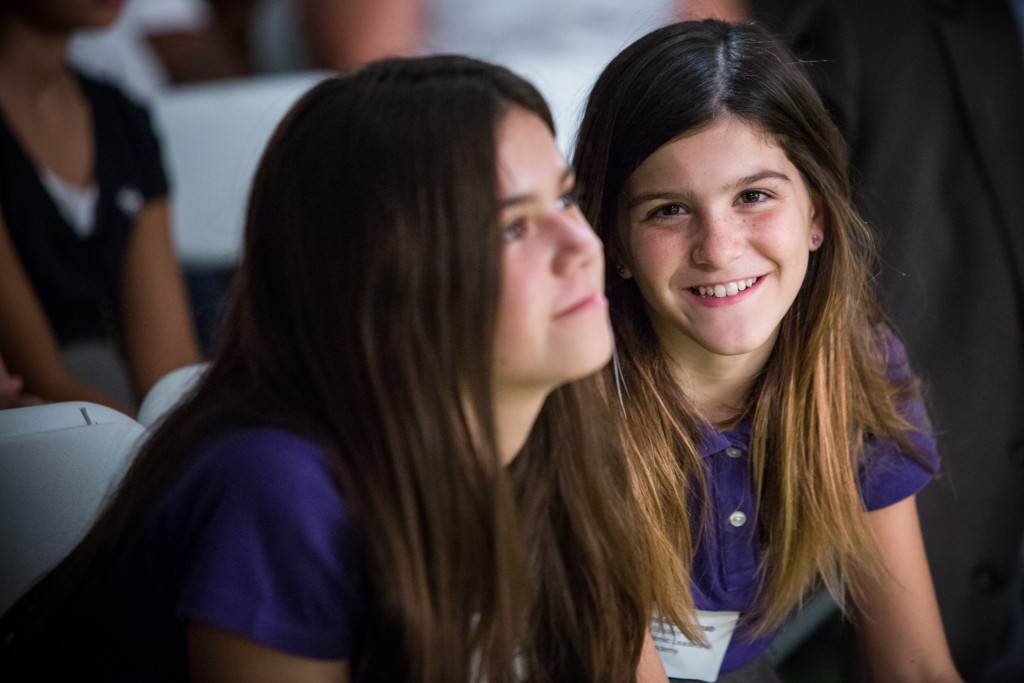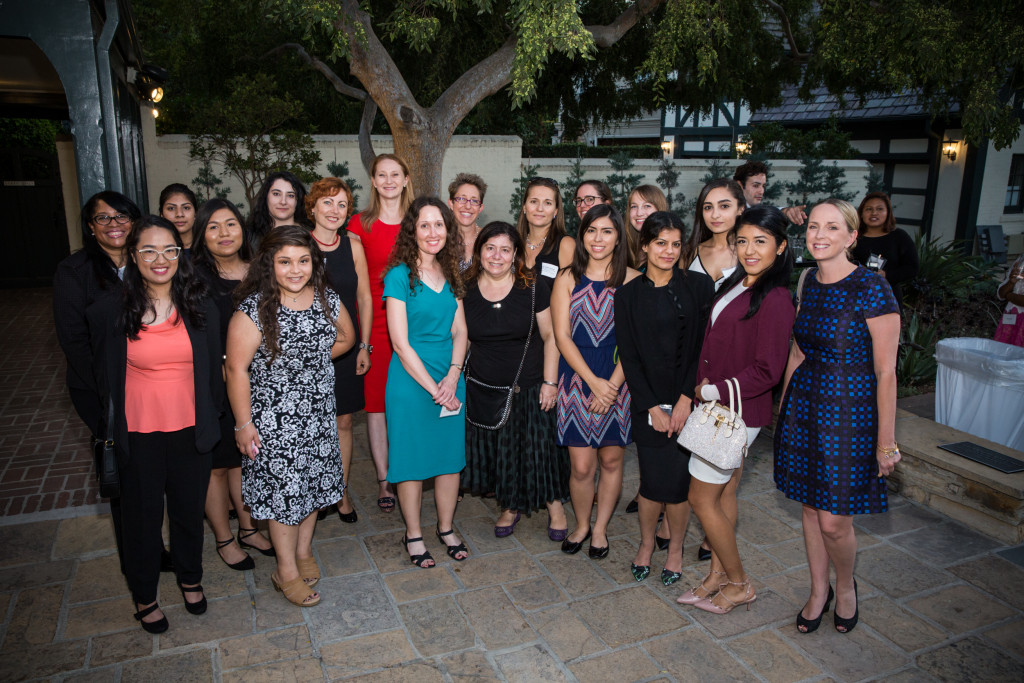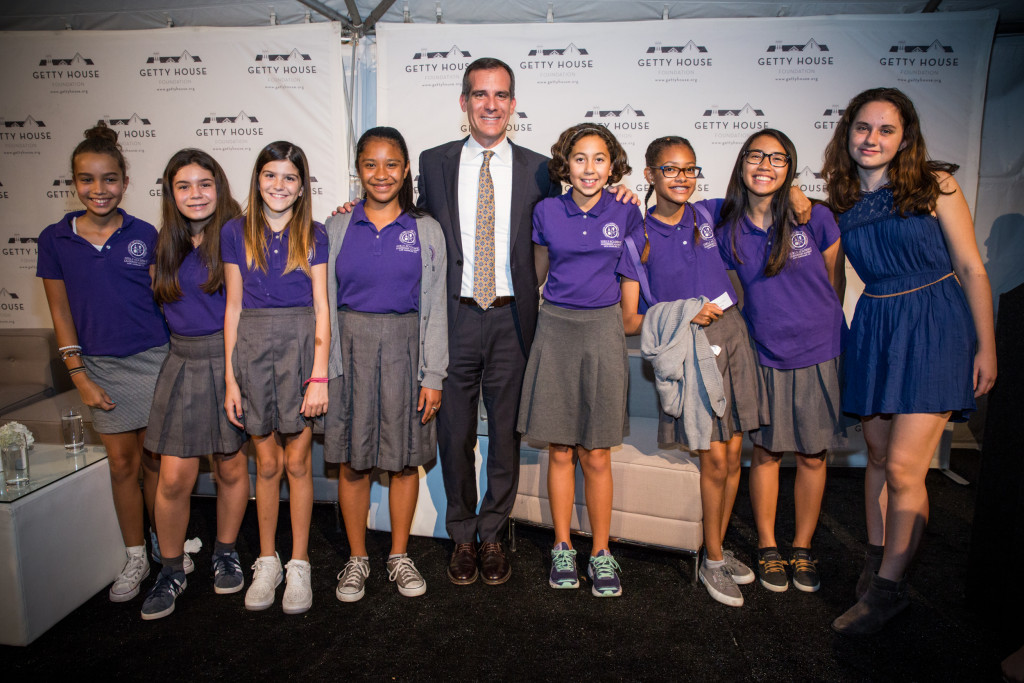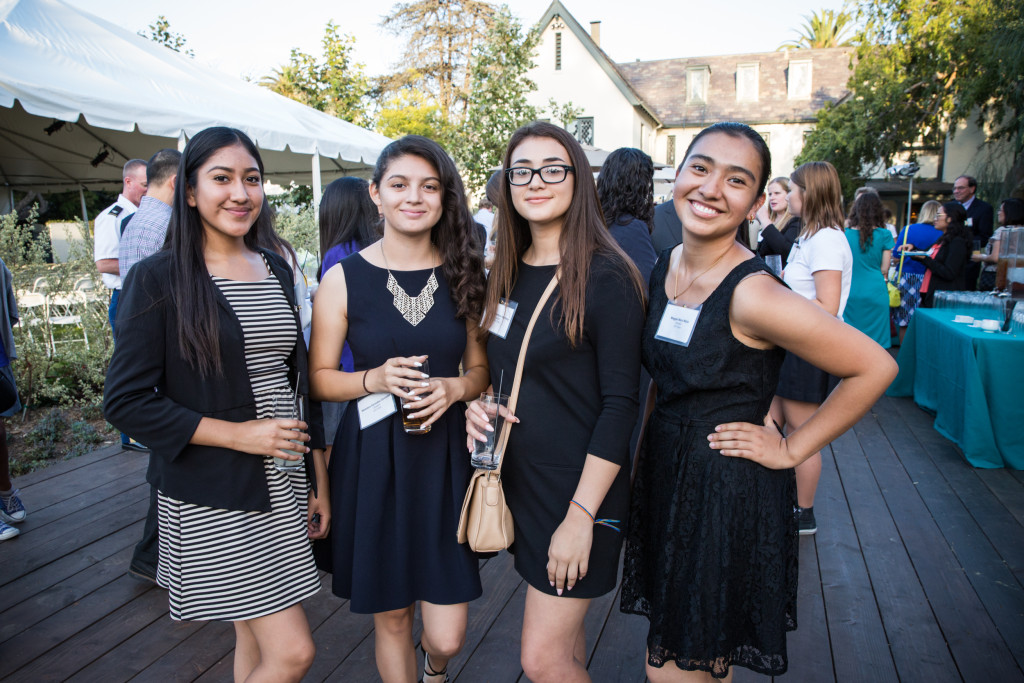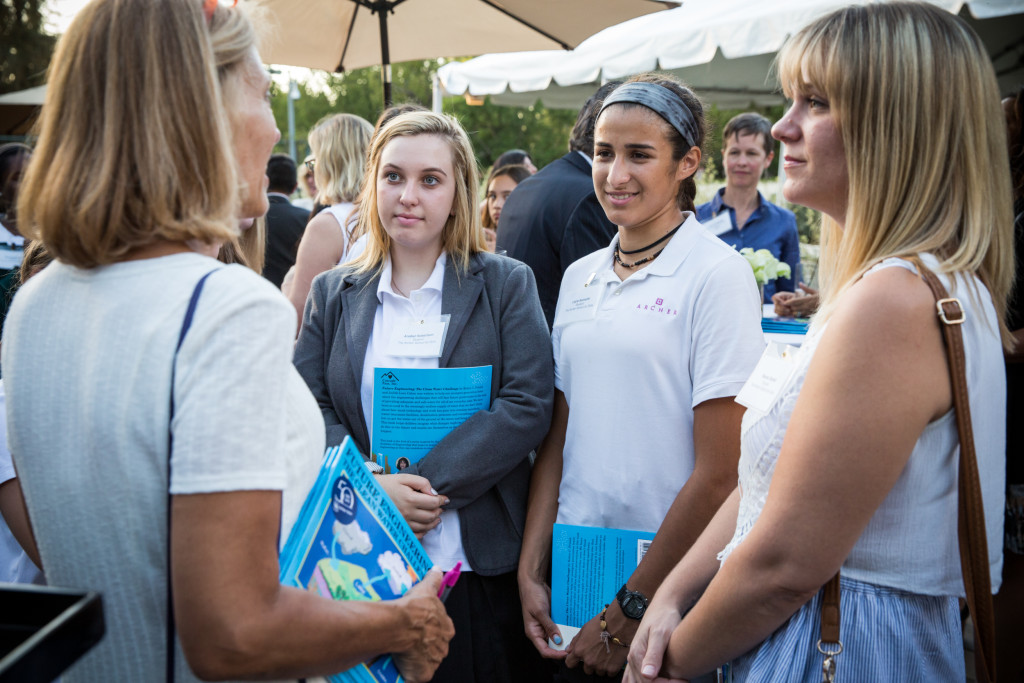 Mayor Eric Garcetti, First Lady Amy Elaine Wakeland, and the Getty House Foundation Board of Directors hosted an event to match women pioneers in STEM careers in the private sector with students from throughout Los Angeles enrolled in STEM programs. Participants learned of the Mayor's ongoing education and workforce initiatives that encourage and promote girls and women in STEM fields. While also networking and connecting with mentorship opportunities.
The event opened with a video produced by the Bureau of Engineering showcasing women explaining why they love the field of engineering and the exciting jobs they hold in the City.
Public Works Commissioner Heather Repenning served as the moderator to a panel that included Dr. Leslie Shoemaker of Tetra Tech (water infrastructure); Diana Mendes of HNTB (engineering); Tacy Trowbridge, the Global Lead of Education Programs at Adobe (digital art/technology); and Lilian Coral, the Chief Data Officer of the City of Los Angeles.