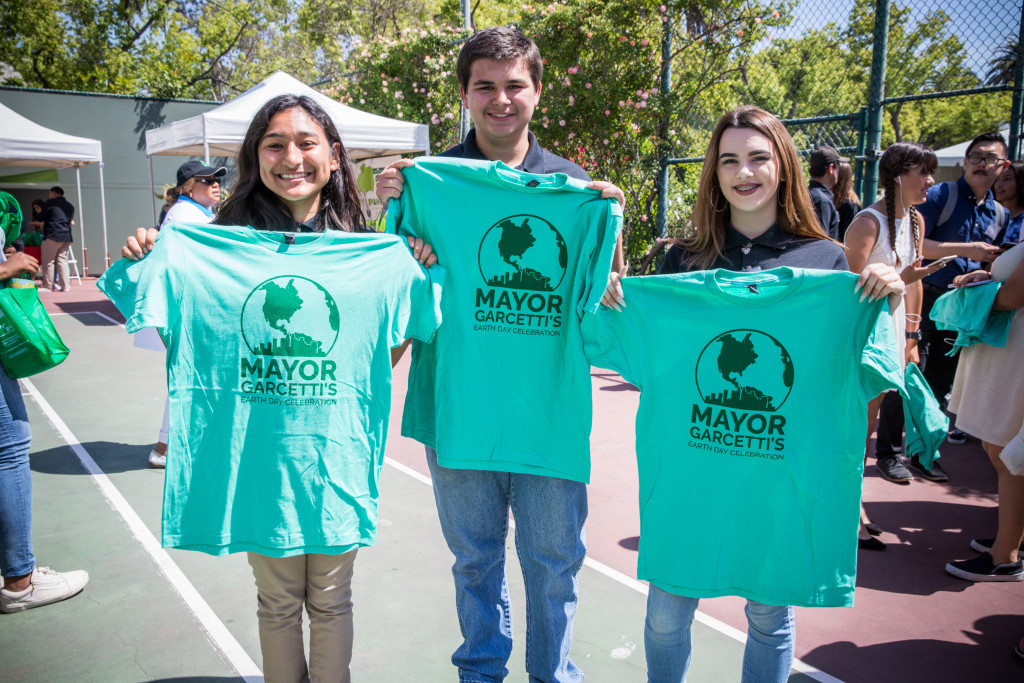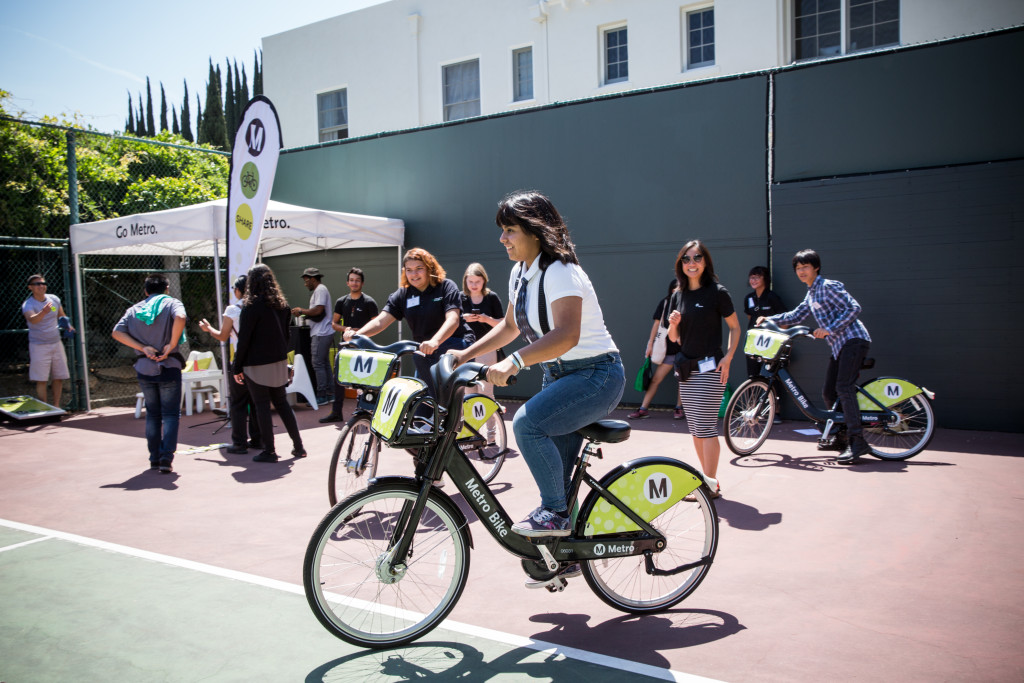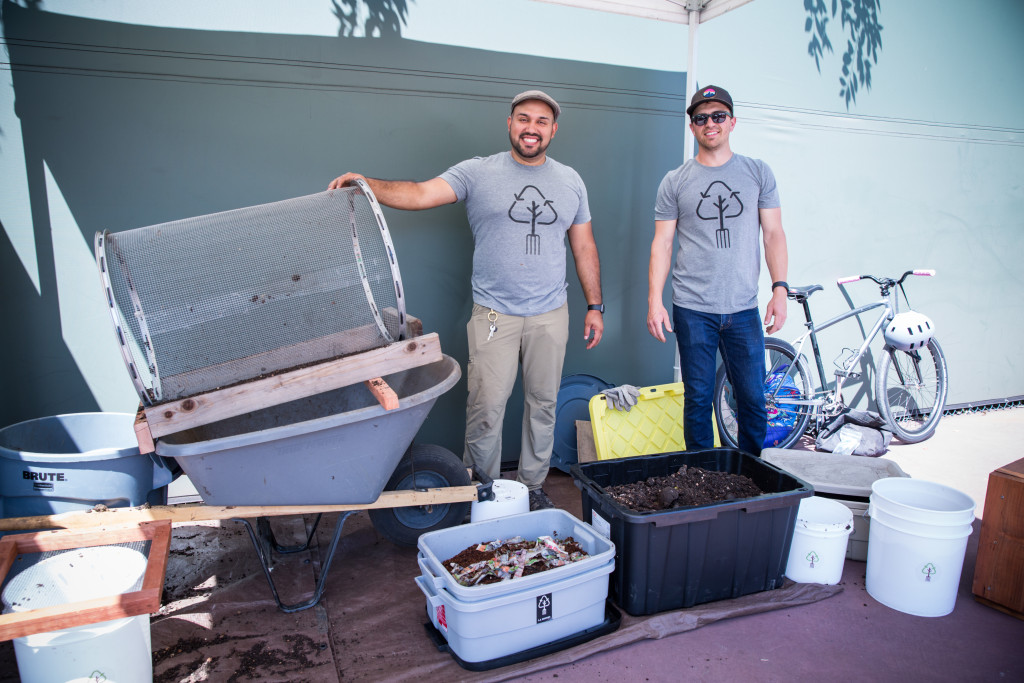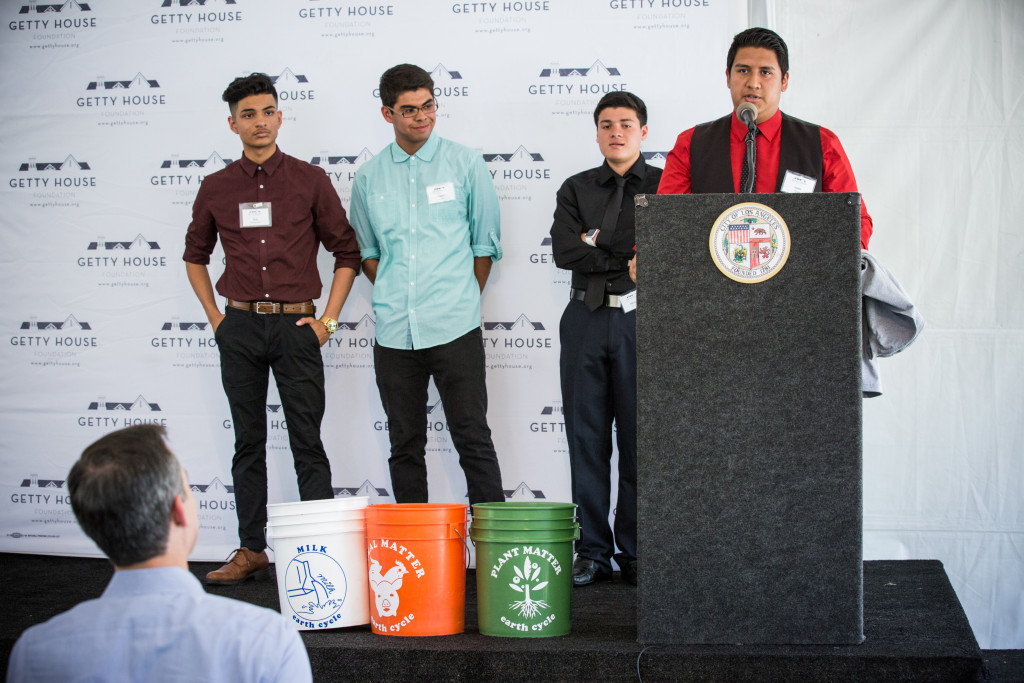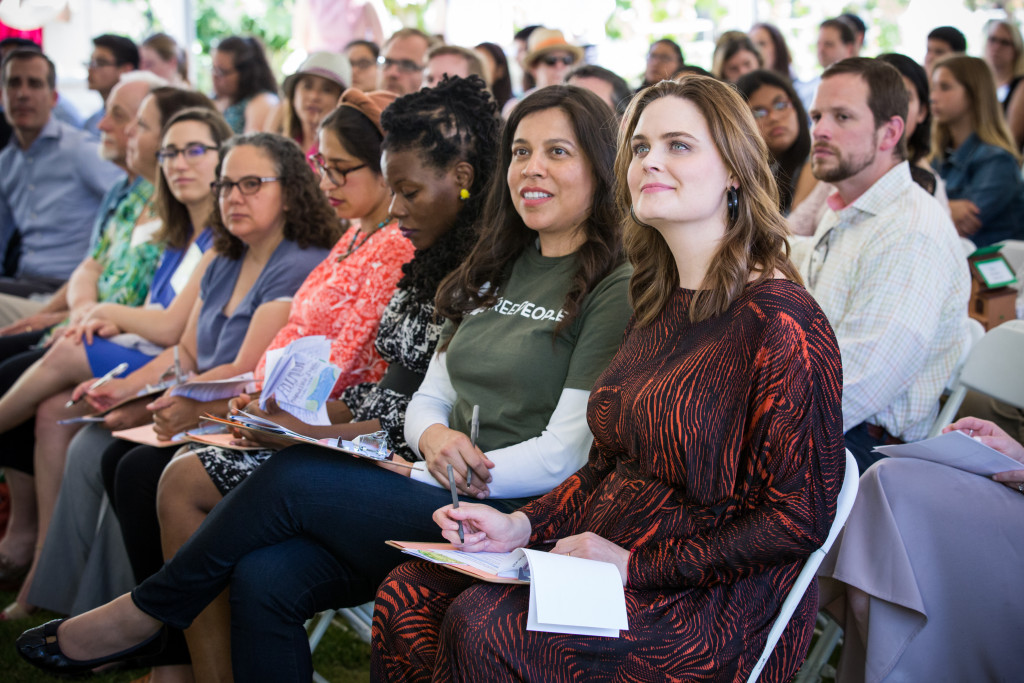 Mayor Eric Garcetti, First Lady Amy Elaine Wakeland, and the Getty House Foundation Board of Directors celebrated Earth Day by inviting over 150 students from LAUSD to the Getty House Gardens for a mini environmental action expo. Students learned how to compost from CompostLA, how to ride and sign up for Metro BikeShare, recycled t-shirt printing, and what arts and crafts can be made with recycled materials.
Young Angelenos from Bravo Medical Magnet, Sotomayor Learning Academies' LA River High School and Studio Middle School, Reseda High School Biotech Academy, and Carson High School Environment Science, Engineering & Technology Academy also gave presentations to their peers, the Mayor and First Lady on, "How can young people contribute to a sustainable Los Angeles?"
Student presentations were judged by a panel esteemed judges that included:
Gloria Walton – President and CEO of Strategic Concepts in Organizing and Policy Education (SCOPE)
Nancy Sutley – Chief Sustainability and Economic Development Officer, LADWP
Iesha Siler – Policy Associate, LA Food Policy Council
Cindy Montanez – CEO, Treepeople
Emily Deschanel – Actress
The winner for best presentation went to Bravo Medical Magnet for their thoughtful proposal for a sustainable Los Angeles.