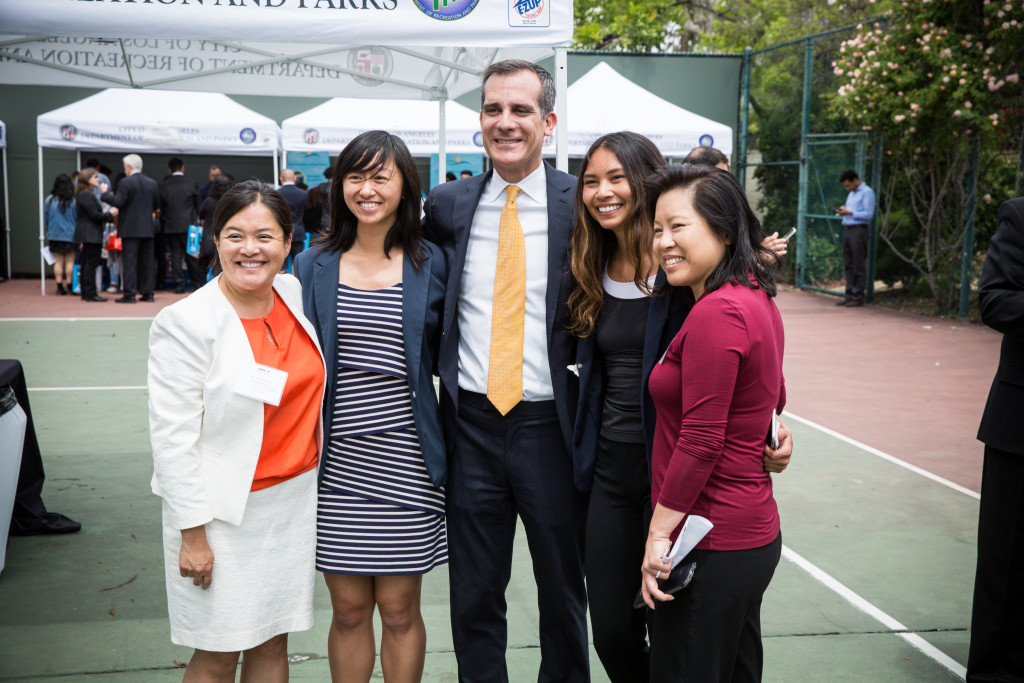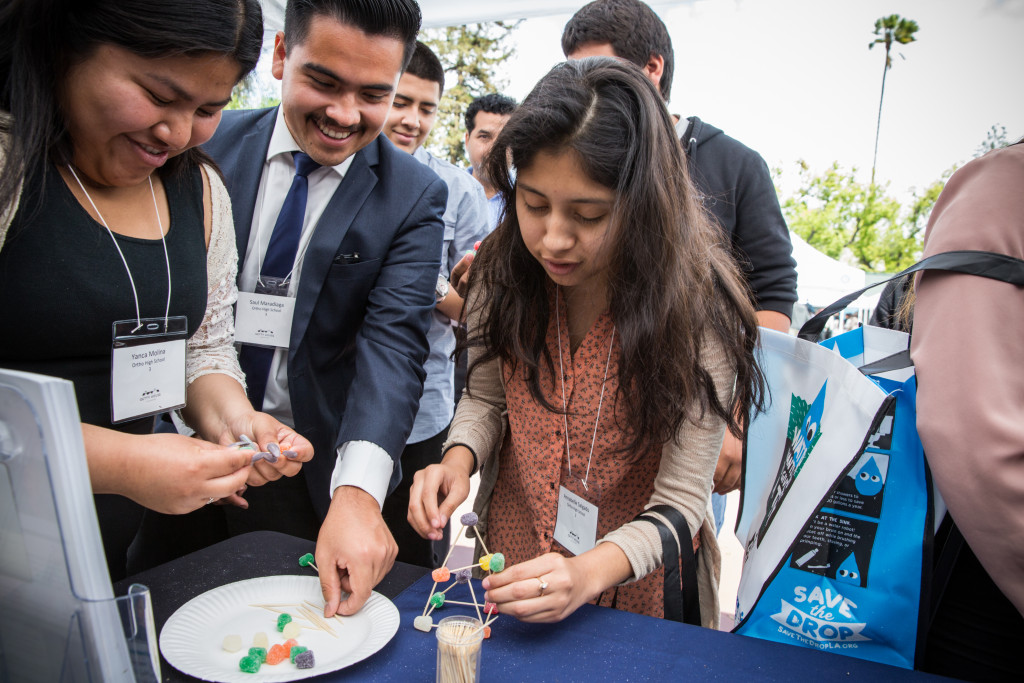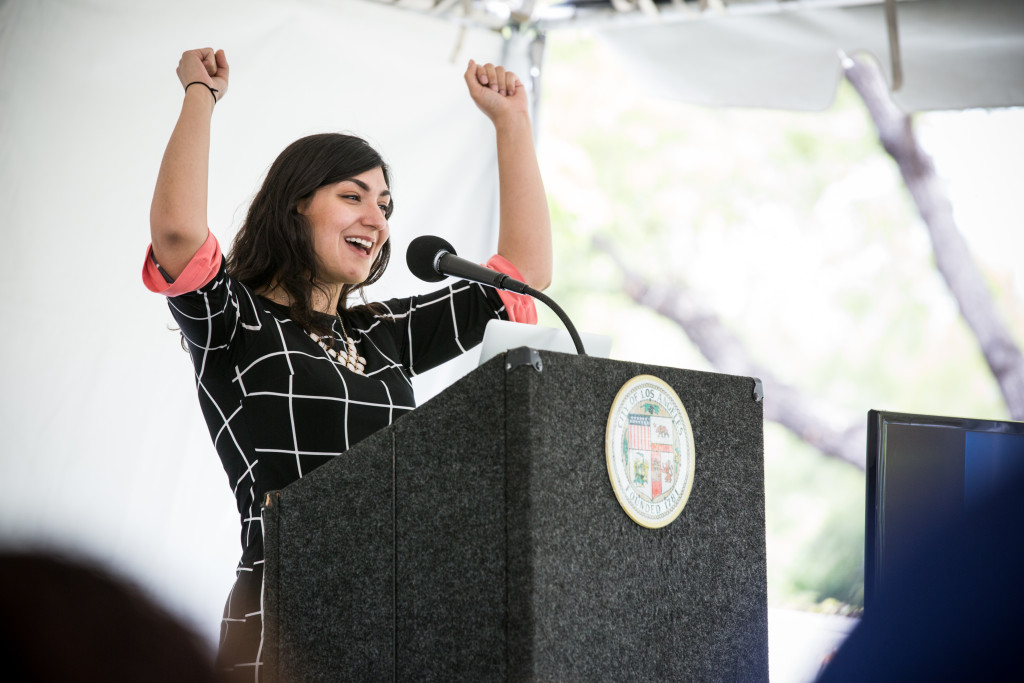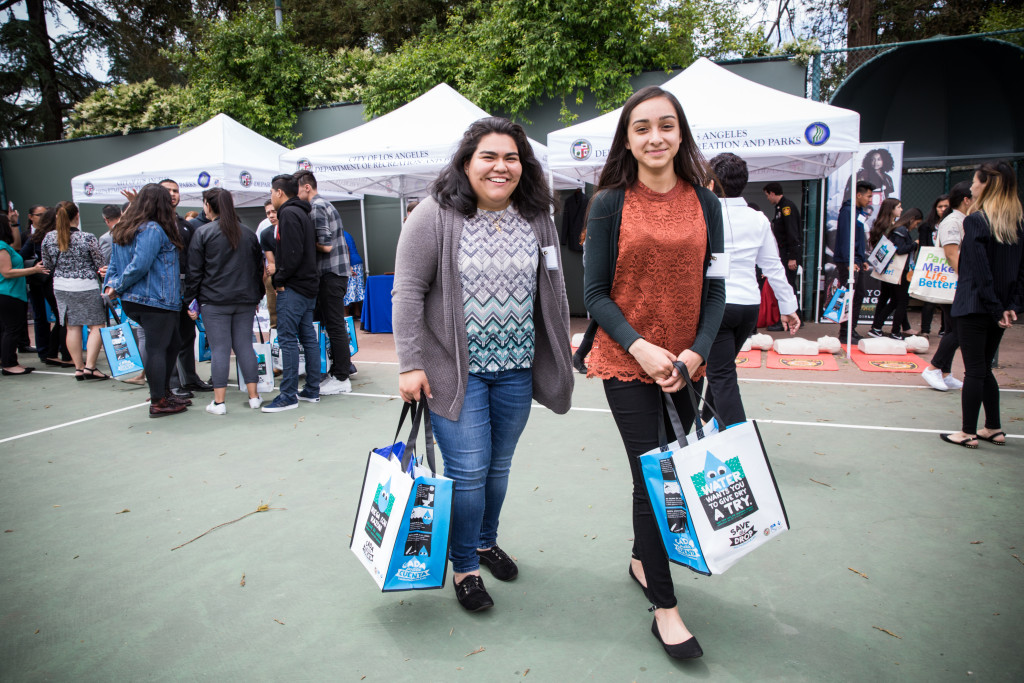 Mayor Eric Garcetti, First Lady Amy Elaine Wakeland, and the Getty House Foundation Board of Directors hosted Pathways to Public Service to promote Mayor Garcetti's Executive Directive No. 15: Equitable Workforce and Service Restoration and the need to recruit, hire, and train a new generation of public servants.
With an anticipated 46% of the City's workforce eligible to retire by 2018, it is critical that Los Angeles recruit the best and the brightest from our youth right here in our schools. To address this need, more than youths from across Los Angeles gathered at Getty House and were separated into groups to complete a set of challenges that would open their eyes to the stimulating and fulfilling work of a public servant. City departments worked with the Mayor's Innovation and Performance Management Unit to curate a program of games and activities to catch their young audience's attention. There was also an unprecedented social media campaign to engage students and build excitement leading up to the event, in which each department posed questions on Snapchat for extra credit points. The following departments participated: Personnel Department, Fire Department, Department of Public Works, Department of Water and Power, Information Technology Agency, Police Department, Department of City Planning, Department of Building and Safety, City Administrative Office, and Department of Airports.
The event ended with a panel discussion moderated by Mayor Garcetti on jobs in the City and the impact City employment can have on one's life. Panelists included Wendy Macy, General Manager of Personnel Department; David Crippins, Youth Chair of the Workforce Development Board; and an alumnus of the Hire L.A.'s Youth program.