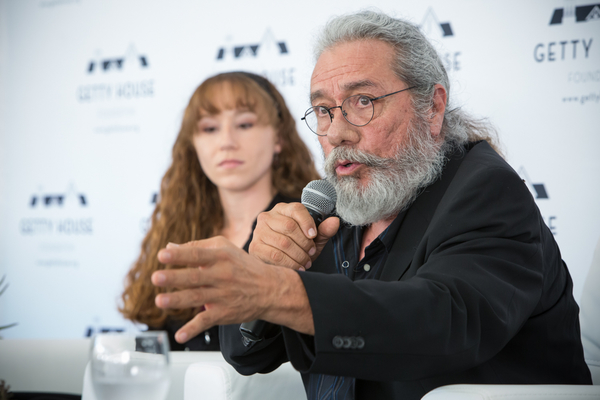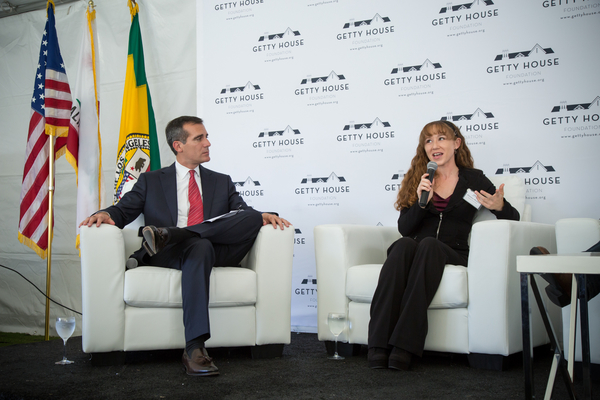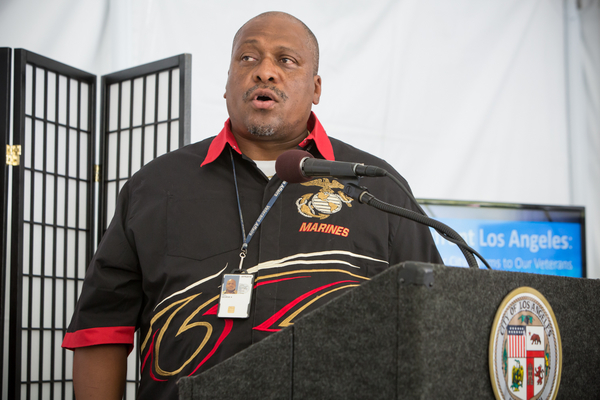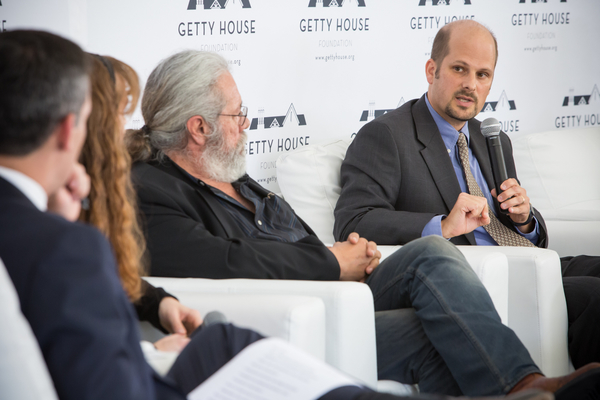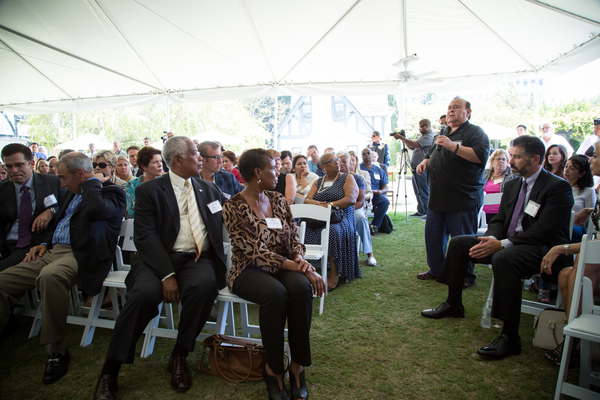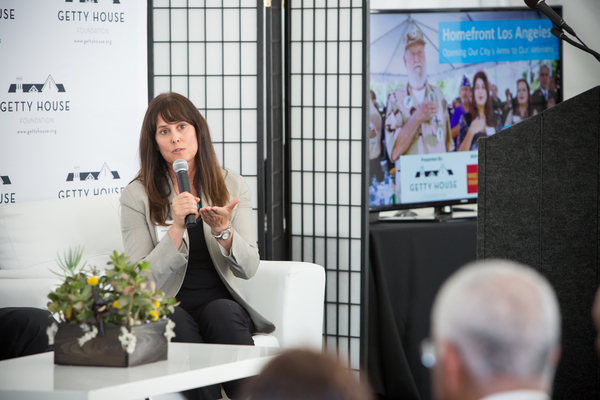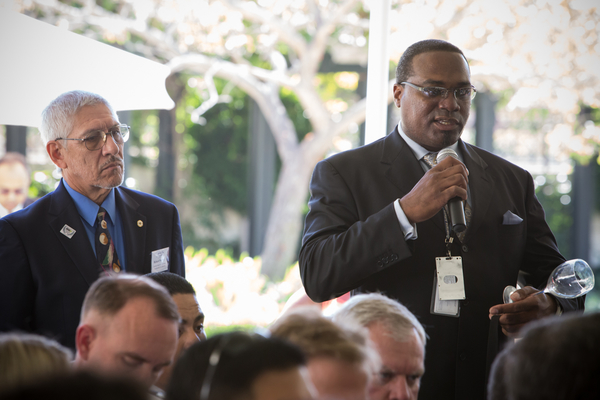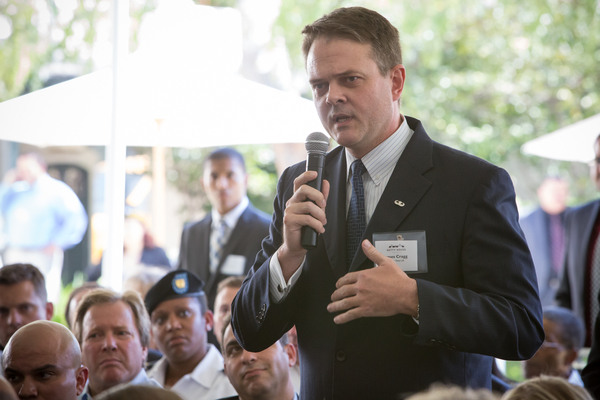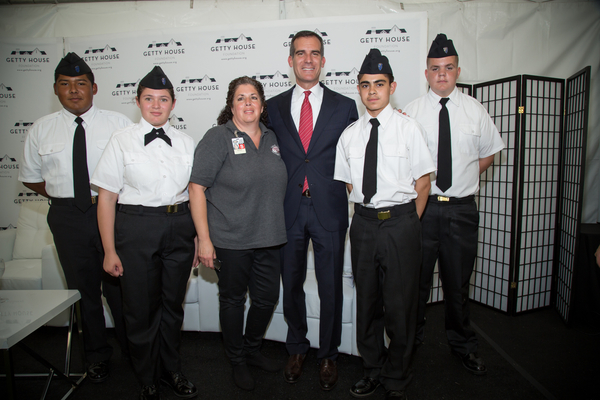 Los Angeles is home to the highest concentration of unemployed and homeless veterans in the country. In response to these challenges, Mayor Garcetti pledged to lead a united citywide effort to find employment for 10,000 veterans over the next two years and to end veteran homelessness by 2015. Mayor Garcetti convened private sector and philanthropic partners to discuss how our City can give these veterans the support they deserve. Past and ongoing initiatives include:
Veterans Hiring Initiative (10,000 Strong) — This initiative aims to connect 10,000 veterans with employment by 2017. Partnering with companies to assist L.A.'s veterans in finding employment, Los Angeles secured a $5 Million investment for Work Source Centers to ensure training resources are provided to veterans. To date, 1,543 jobs have been secured for veterans through this initiative.
LAUSD Military Child Identifier — In January 2014, Los Angeles partnered with LAUSD to update all registration and enrollment forms to include a question that asks every parent if he or she served in the military. Upon full implementation in the next year, this question will be asked of all 700,000 parents who enroll their children in LAUSD. With this data, the school district will be eligible for millions in federal military impact aid which can be used to provide supportive services to military-connected students and their families.
Passage of California Proposition 41, the California Veterans Housing and Homeless Prevention Bond Act — Mayor Garcetti served on the steering committee of Proposition 41 and was part of a strong coalition that ensured voter approval of the bill. The measure allocates $600 million toward the renovation and creation of multi-family affordable housing units solely for veterans throughout the state.
Partnership with 211 LA County Veterans Resources Portal — Los Angeles partnered with LA County 211 and the University of Southern California to launch LAVeteransPortal.com. The portal is an innovative, web-based platform where veterans and their families can find housing, employment, mental health, and health care services. This portal has the most extensive and vetted directory of veterans services in the region.
VetsGo511 Mobile App — In an effort to connect veterans to public transportation, Mayor Garcetti partnered with Metro to launch VetsGo511. The new mobile-enabled site is a one-stop source for veterans, active duty personnel, and military families to access public transportation and supportive services in the Los Angeles region.
Disabled Veterans Business Enterprise Program (DVBE)—This partnership expands contracting opportunities for businesses owned by disabled veterans and helps veterans successfully bid on projects. The DVBE Program establishes a 3% contracting goal for all non-federally funded, competitively negotiated contracts for construction, goods, or services over $100,000.
Veterans Business Summit — The first annual Veterans Business Summit helped veterans who are business owners or thinking about becoming business owners navigate various governmental application processes and improve upon their business plans. Veterans were also provided with services to assist in accessing capital.