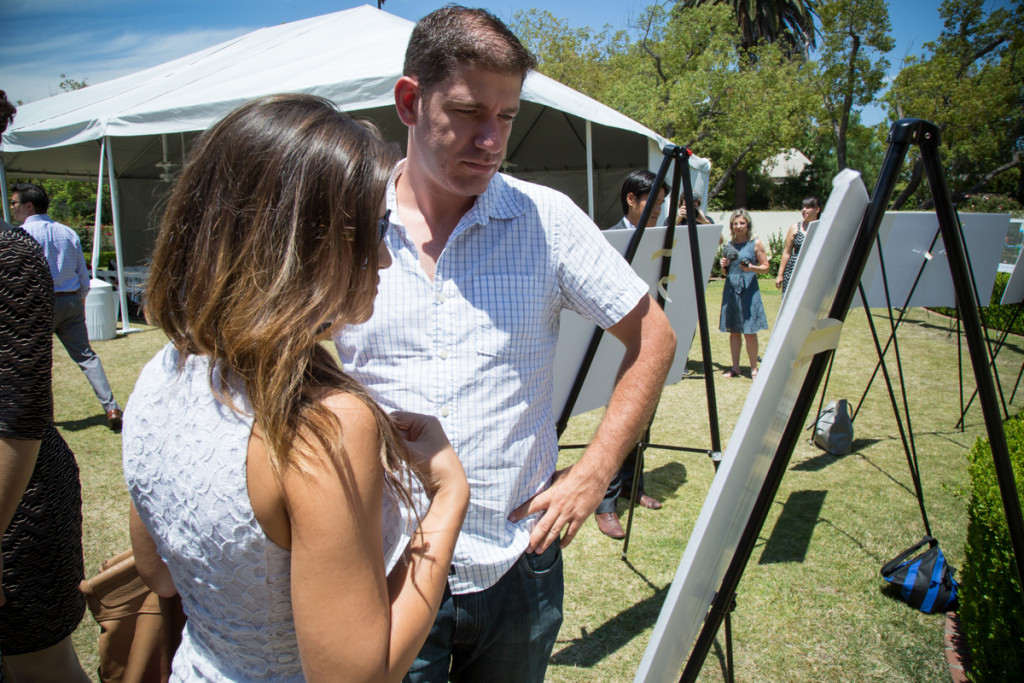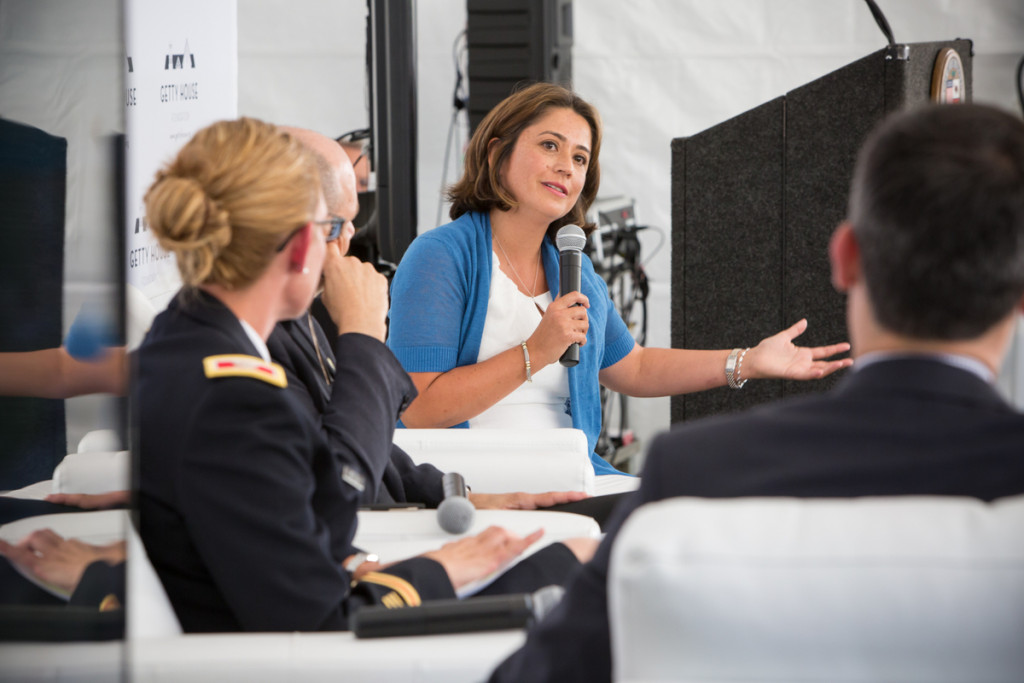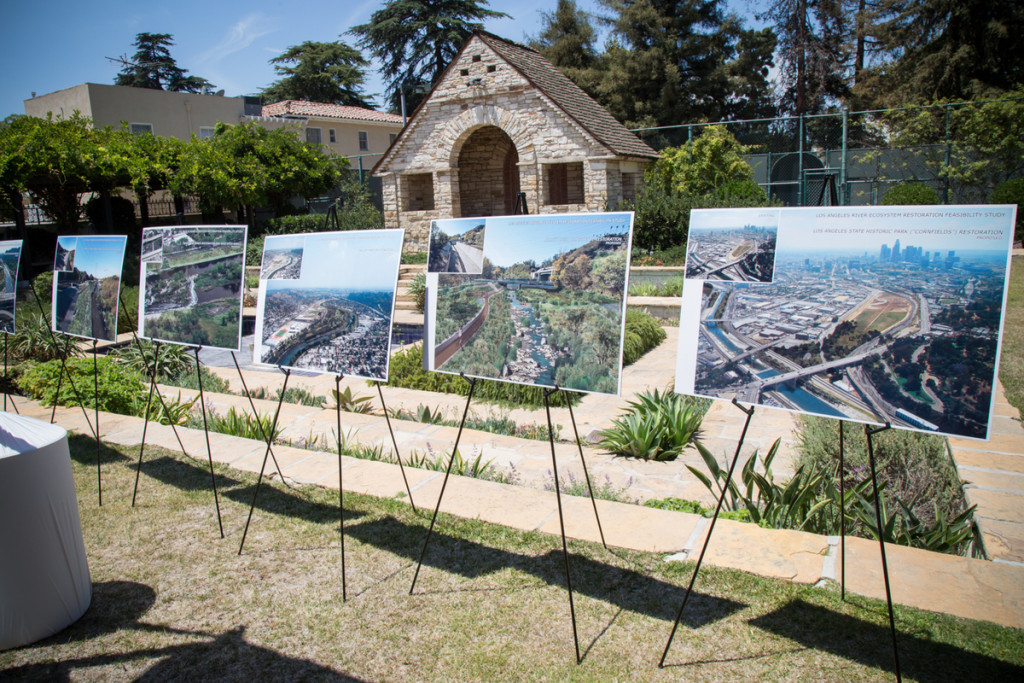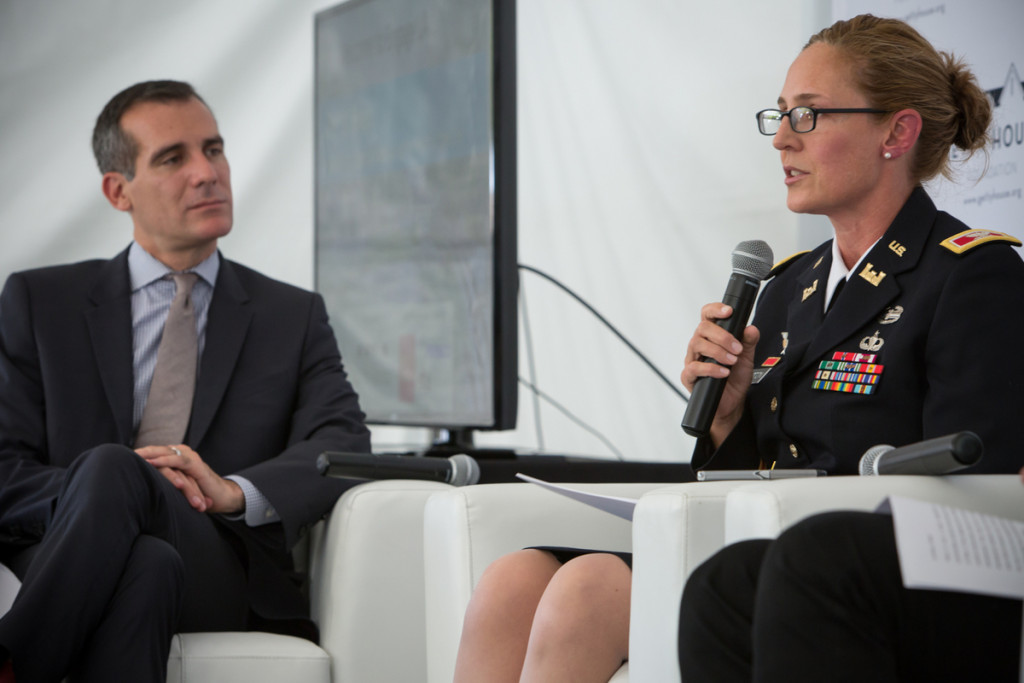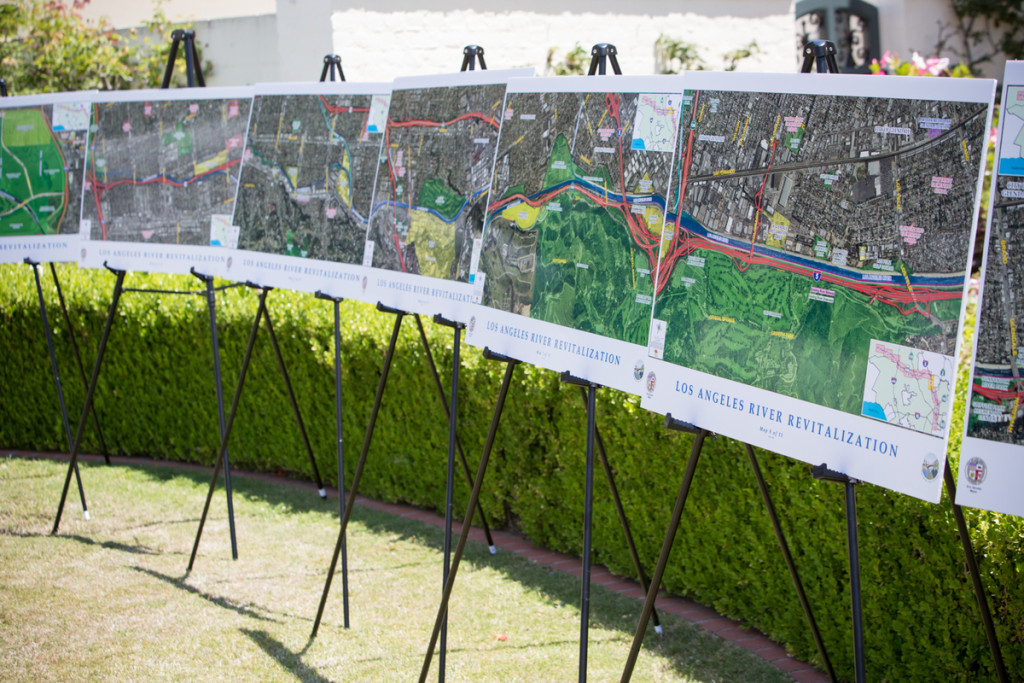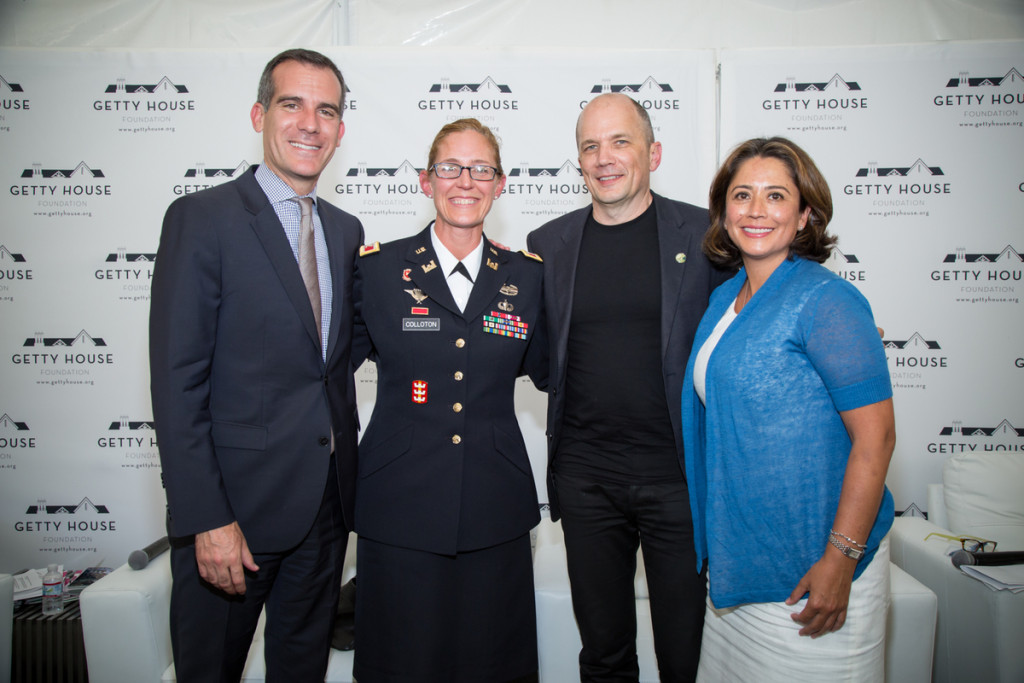 Following Mayor Eric Garcetti's successful campaign for Alternative 20, a $1 billion U.S. Army Corps of Engineers plan to restore the Los Angeles River, he convened advocates and partners to discuss how every Angeleno can be a part of this once-in-a-lifetime transformation.
The Los Angeles River flows more than 51 miles through the City of Los Angeles and dozens of other vibrant communities. The conversion of the river to a concrete channel in the 1930s weakened the connections Angelenos once had with the waterway.
In 2007, the City approved the groundbreaking Los Angeles River Revitalization Master Plan which guides dozens of projects along the river and reflects a new understanding and respect for the river as a unique recreational and cultural resource.
In 2014, the U.S. Army Corps of Engineers recommended Alternative 20, a $1 billion plan that will transform the river from a concrete channel into a space for nature and recreation and create miles of open space within our dense urban area. Mayor Garcetti led the fight for Alternative 20, pushing for the measure with President Obama and senior White House officials, and 8,517 Angelenos signed the Mayor's online petition in support of the plan.