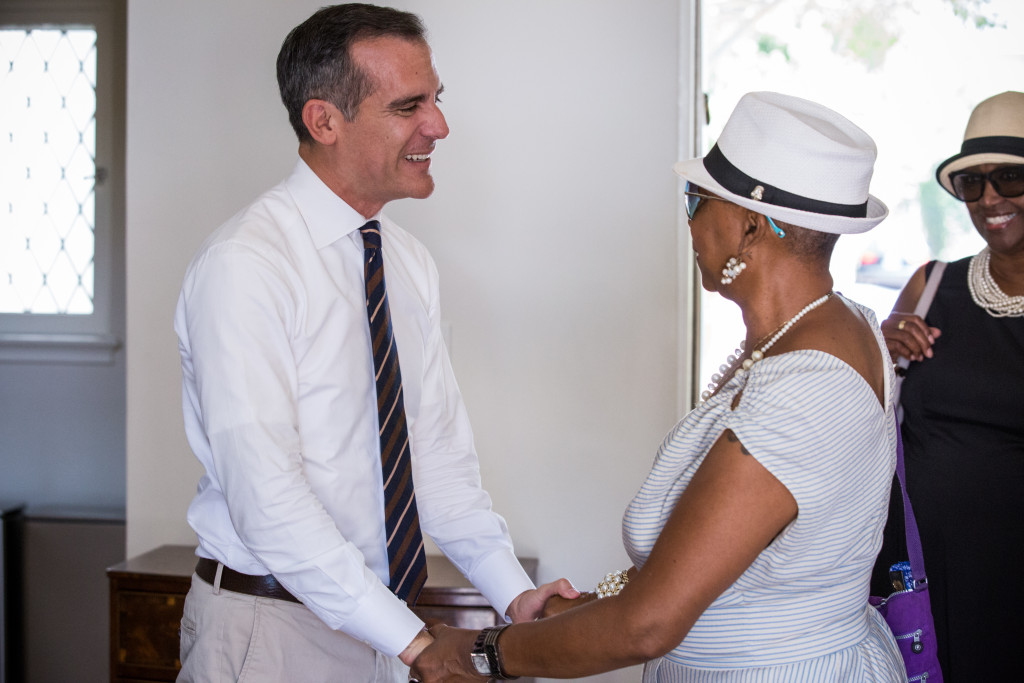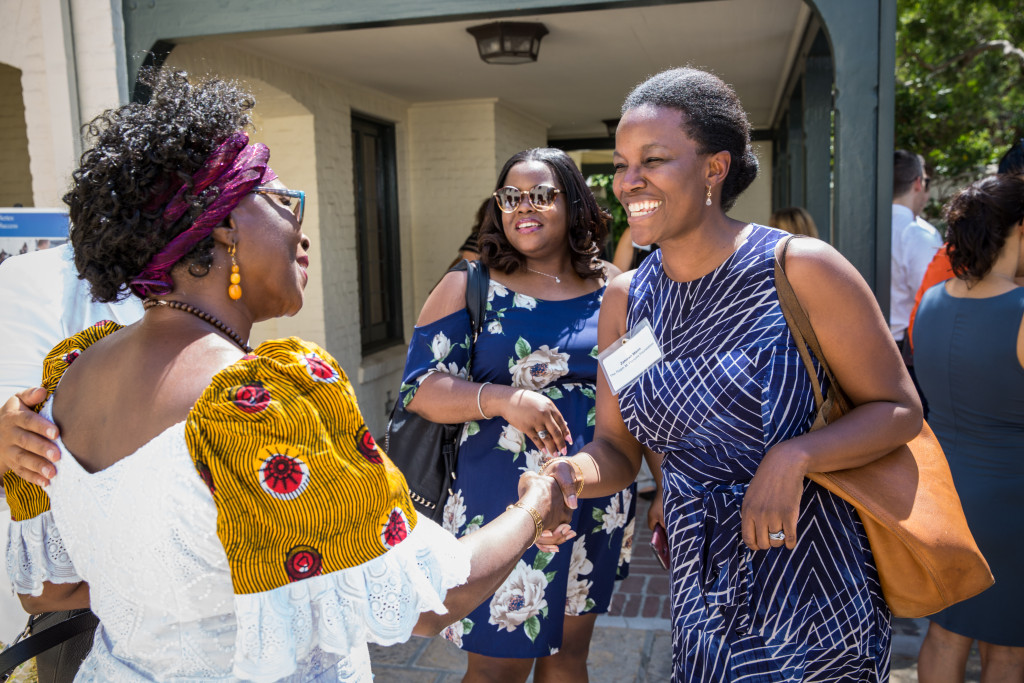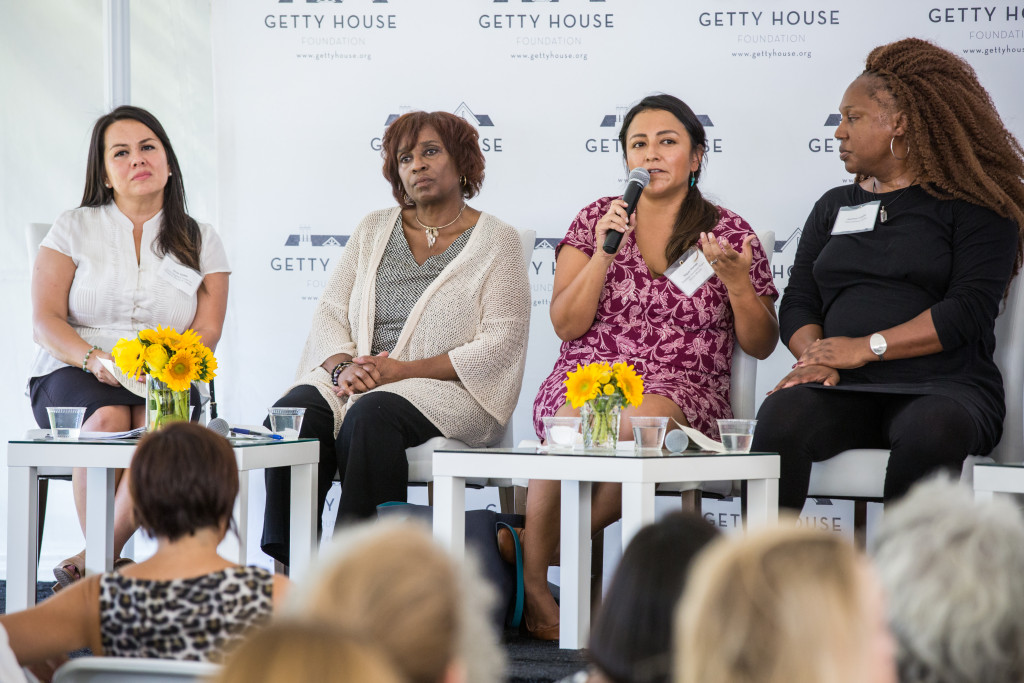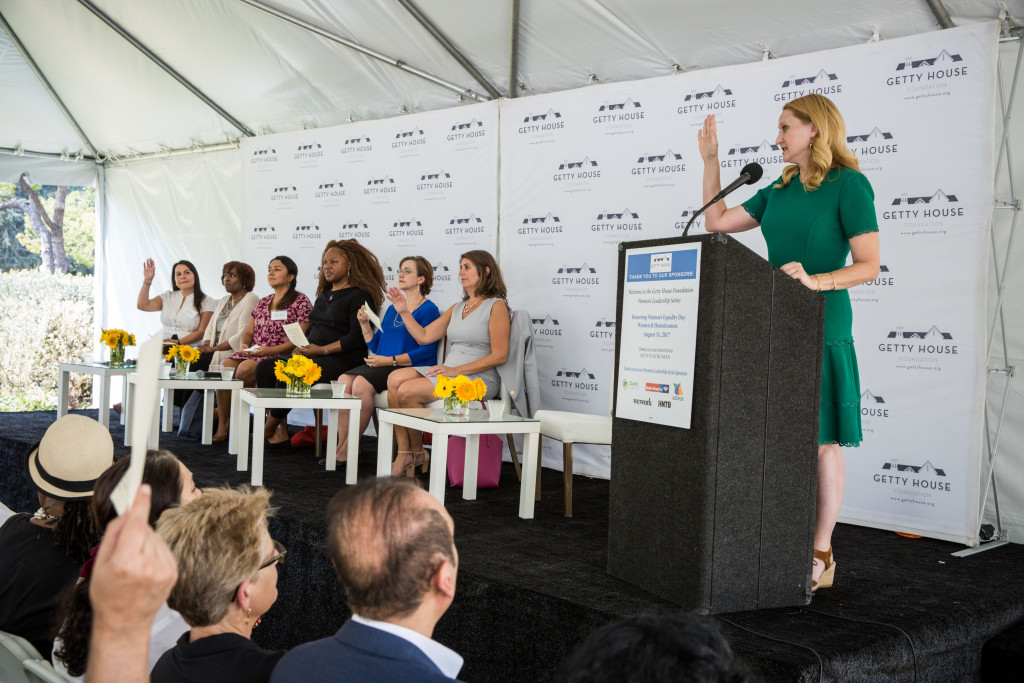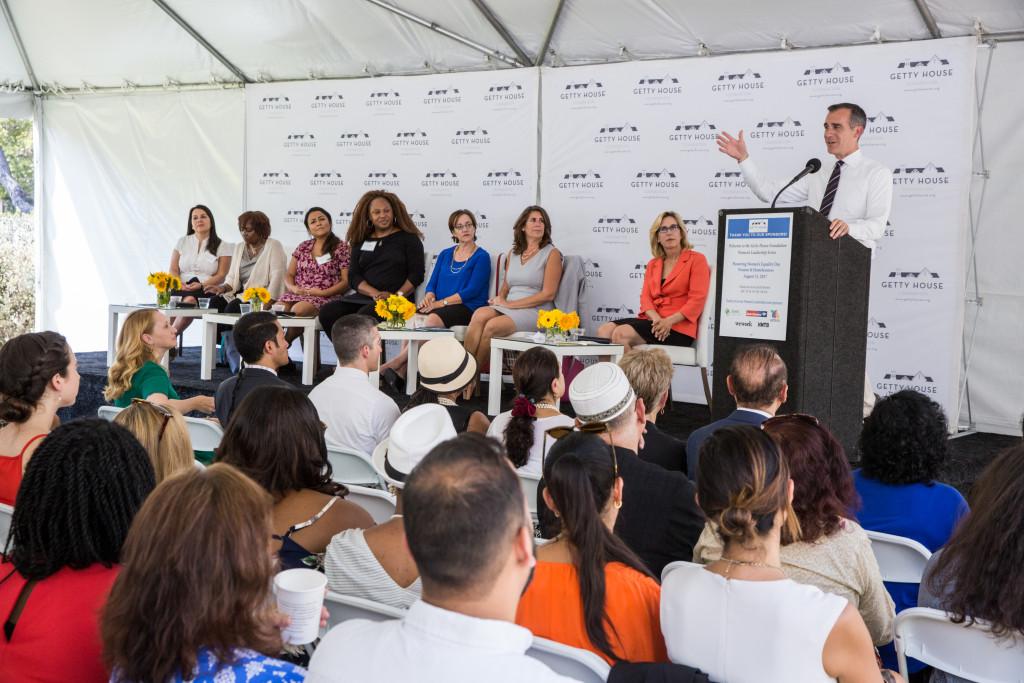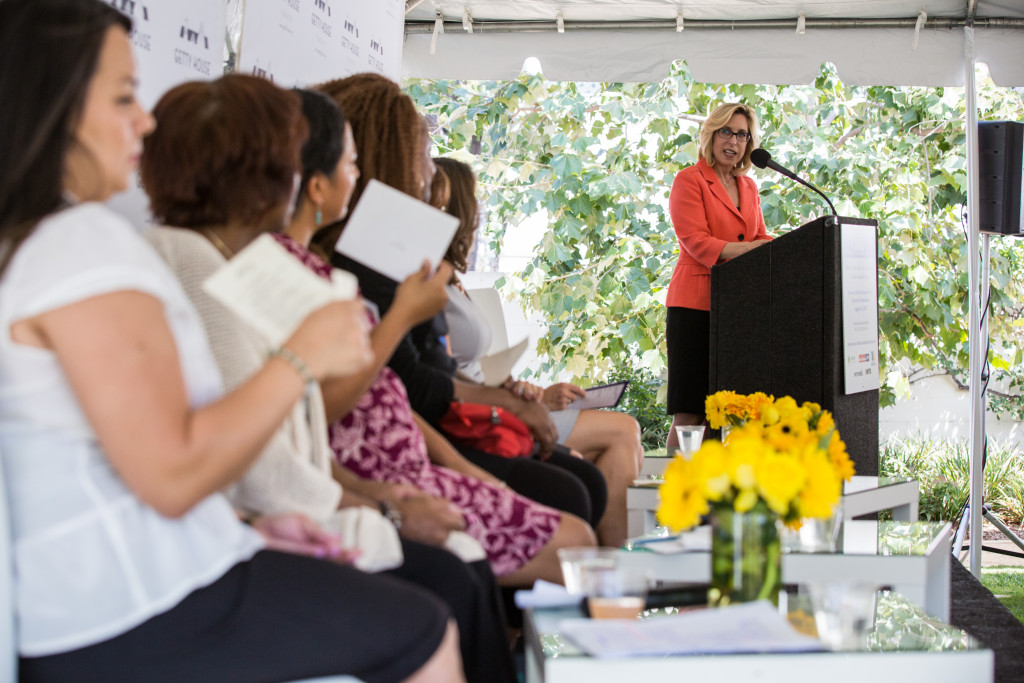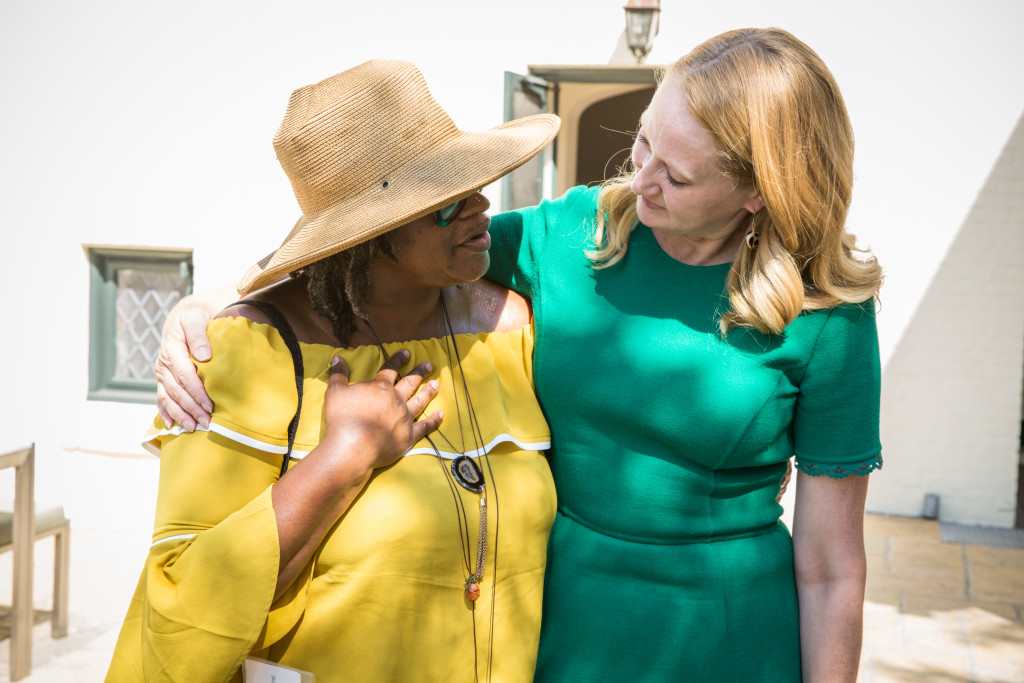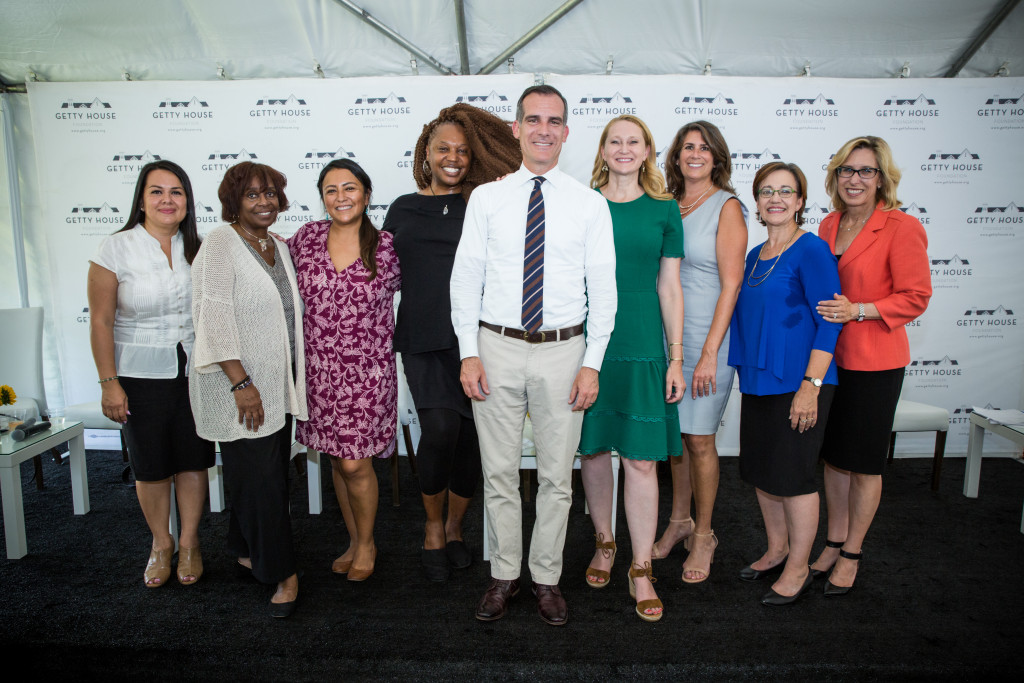 Mayor Eric Garcetti, First Lady Amy Elaine Wakeland, and the Getty House Foundation Board of Directors celebrated Women's Equality Day by announcing the findings from the recently approved report on the status of women and homelessness. The event featured remarks from LAHSA Chair Wendy Greuel and L.A. City Homelessness Policy Director Alisa Orduna followed by a panel discussion moderated by Mayor Garcetti.
To address the growing numbers of women experiencing homelessness across the region, the Mayor's Office worked with LAHSA Commission Chair, Wendy Greuel to develop the Ad Hoc Committee on Women's Homelessness. The final report with recommendations was released on August 25, 2017. The report seeks to improve the delivery of services to homeless women across the system from outreach to shelter housing to permanent housing retention services. It also seeks to better align Domestic Violence, human trafficking specialty providers with the homelessness system to better guide women fleeing these experiences to ensure they are able to access appropriate care.
Following an impactful conversation highlighting the obstacles facing our homeless women, pledge cards were distributed to attendees inviting guests to sign-up to volunteer or contribute goods or funds to one or all of the nonprofits represented.
Panelists
Anne Miskey, President, Downtown Women's Center
Stephanie Klasky-Gamer, President, LA Family Housing
Karen Earl, Executive Director, Jenesse Domestic Women's Shelter
Raquel Roman, Director Guadalupe Homeless Project, Dolores Mission
Jazzmun Clayton, Executive Director, APAIT (Asian Pacific Aids Intervention Team)
Elvia Valdes, Associate Executive Director, Good Shepherd Center for Homeless