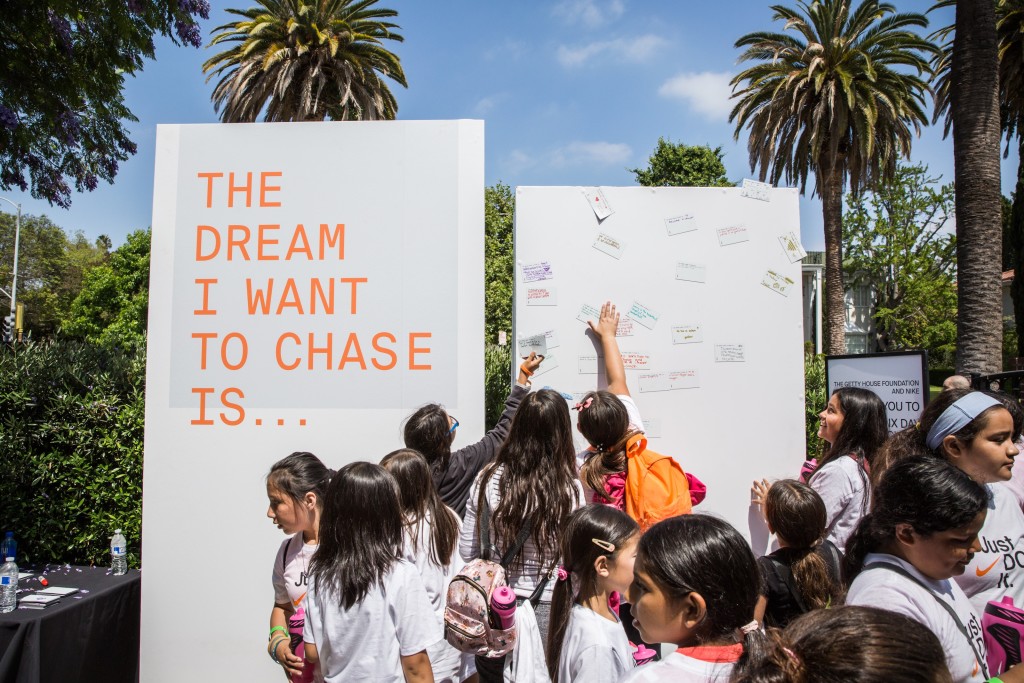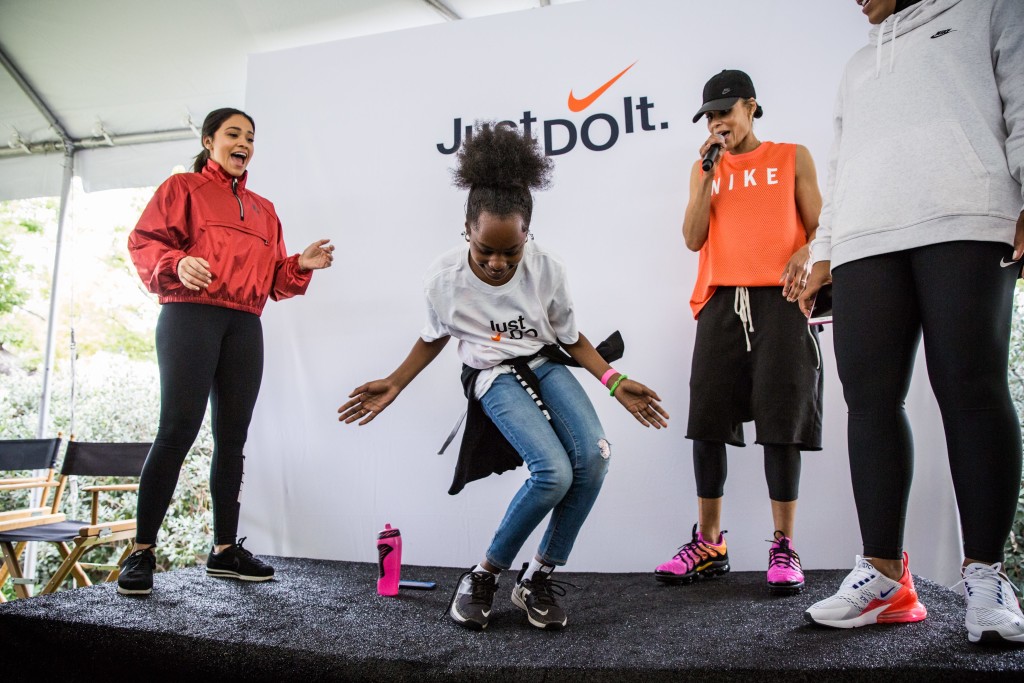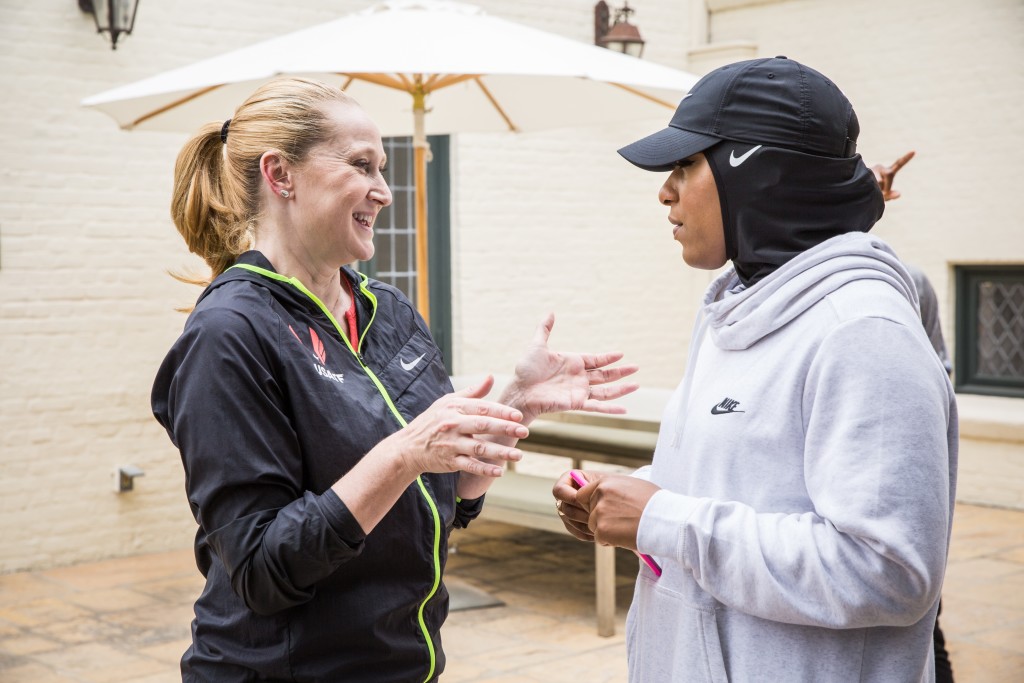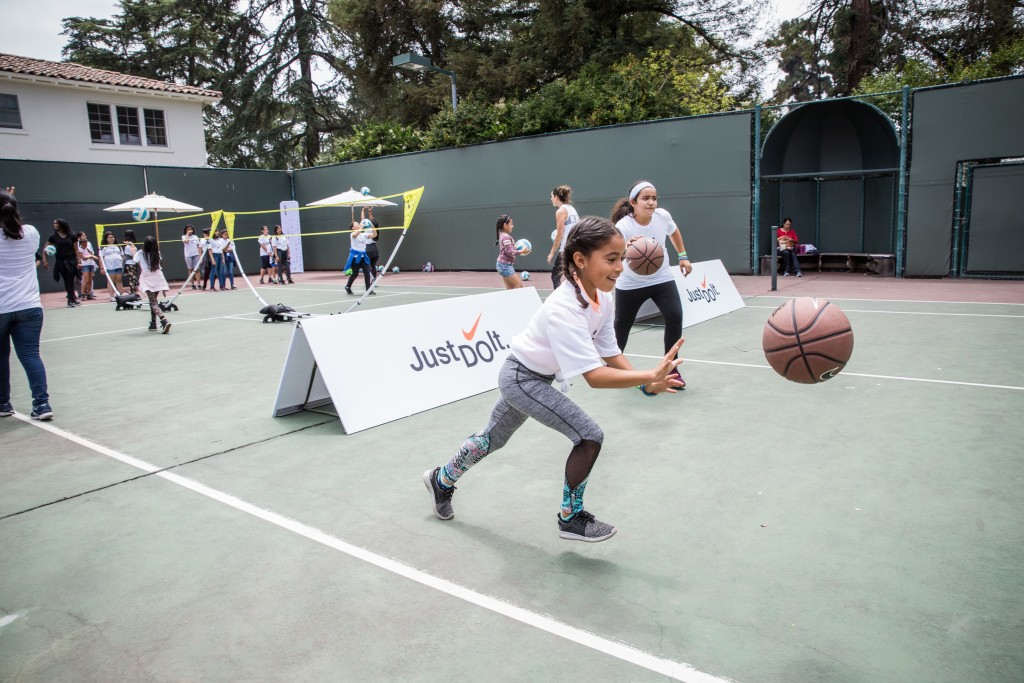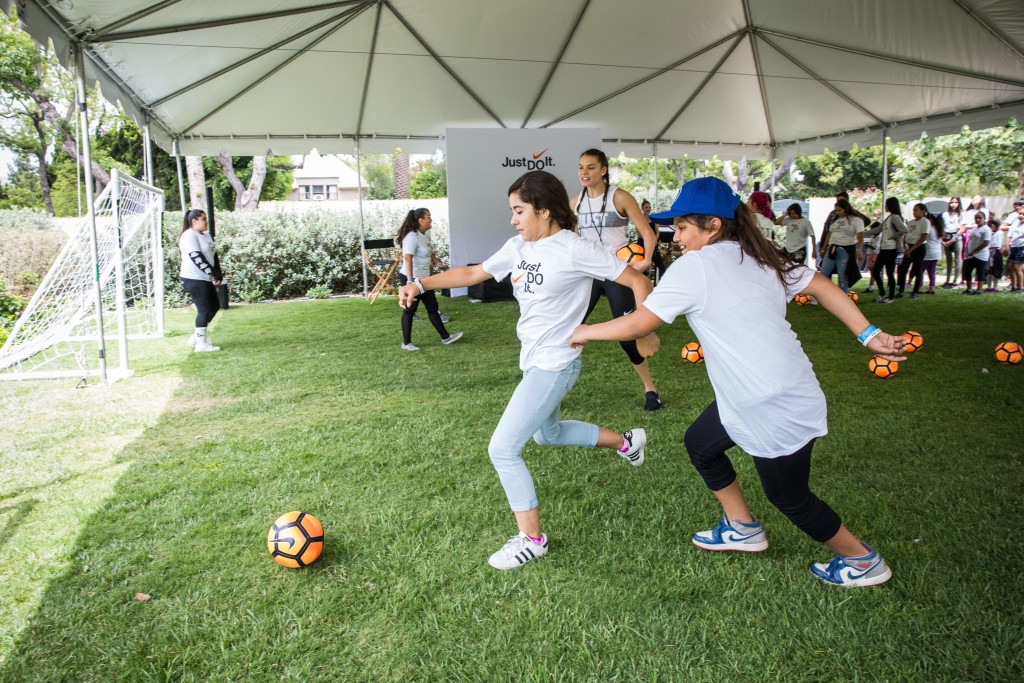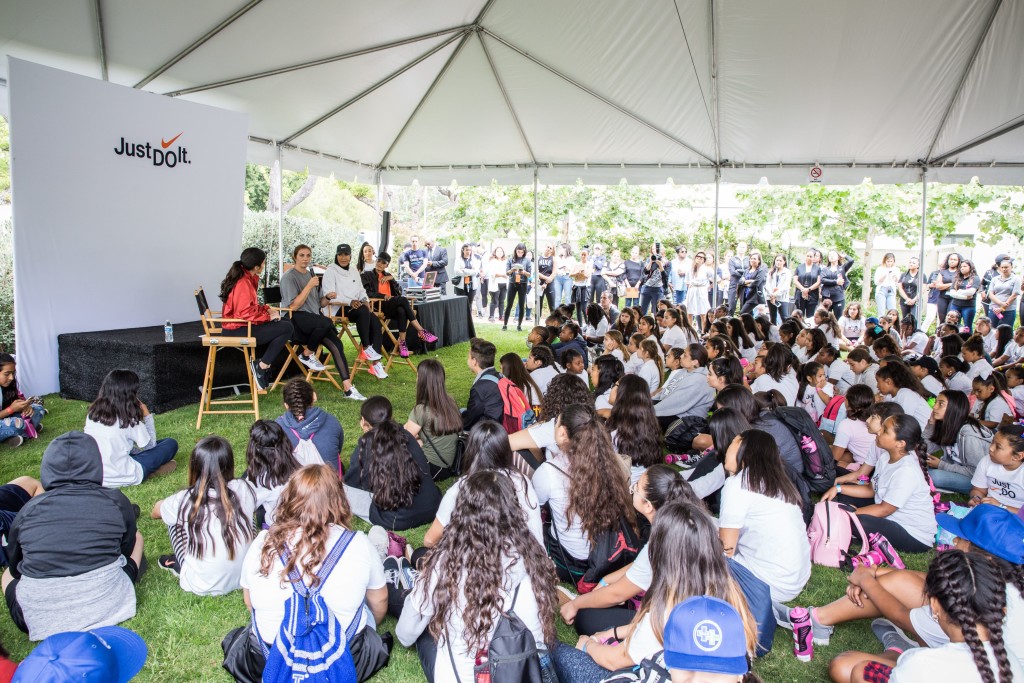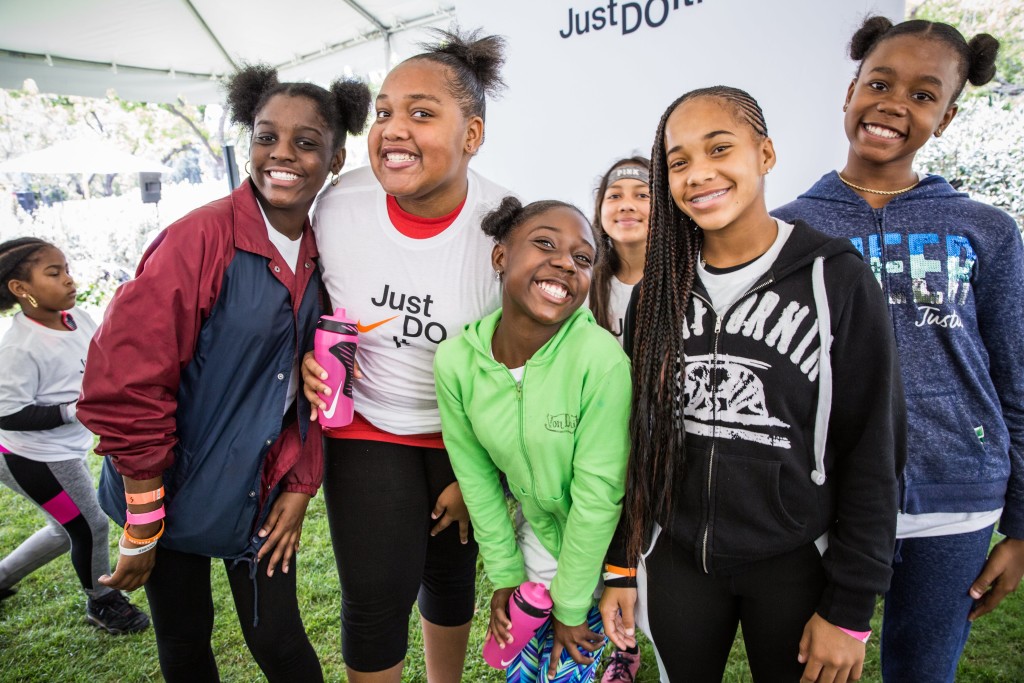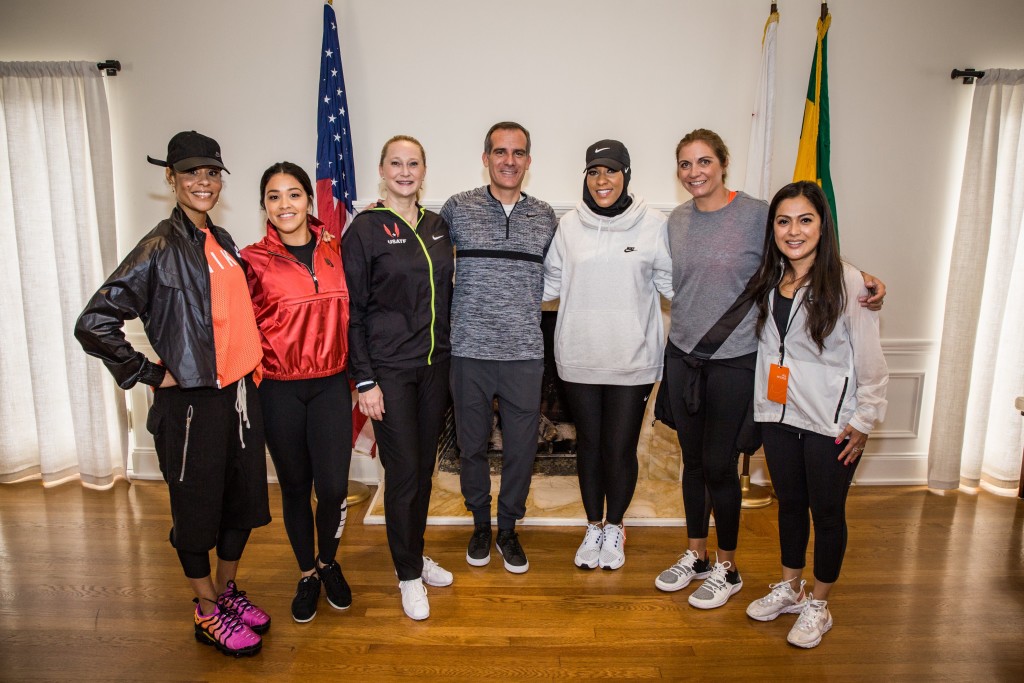 When Team USA arrived in Munich for the 1972 Summer Olympics, only 84 of the 400 American athletes were women. Fast-forward to Rio in 2016: women outnumbered men 294-264, and outmedaled them 61-55. Had our female athletes competed as their own nation, they would have placed third overall, and tied for first in the gold medal count. That extraordinary success means one thing: we cannot stop fighting for equal representation in youth sports, because more girls — especially in our lowest-income communities — need to be empowered to pursue their own athletic greatness.
Each journey to the medal stand begins somewhere — summer camps, varsity teams, endless nights on neighborhood courts — and thanks to Title IX, discrimination doesn't have to stand in the way of those dreams. So for our annual Title IX Day celebration, the Getty House Foundation teamed up with Nike — as well as Misty May-Treanor, Ibtihaj Muhammad, Angela Davis, and Gina Rodriguez — to help hundreds of middle school girls be fearless, have fun, and find their inner champion.
Ten years from now, the world will turn its eyes to Los Angeles for the Games of the XXXIV Olympiad — and in 2028, we want to showcase a city where no child is left on the bench because of her gender, race, ZIP code, or physical challenges.
To learn more about girls' sports programming in your community, visit laparks.org/sports/gpla.
Participating athletes:
Misty May-Treanor, three-time Olympic gold medalist volleyball player
Ibtihaj Muhammad, Olympic bronze medalist fencer
Angela Davis, USA Track & Field five-time All-American and motivational coach
Gina Rodriguez, actor