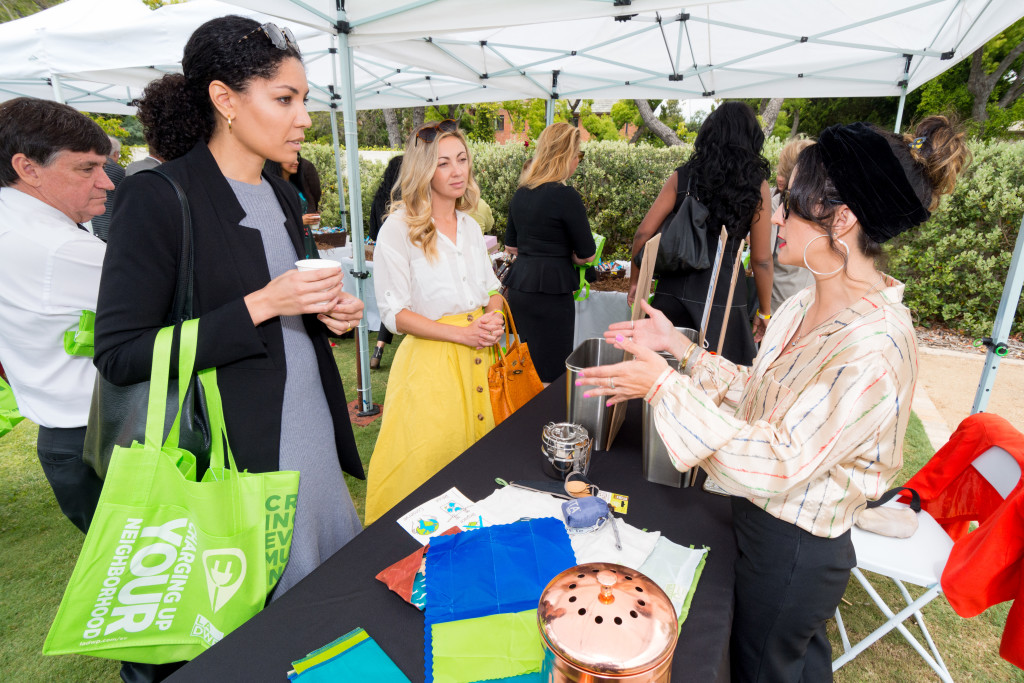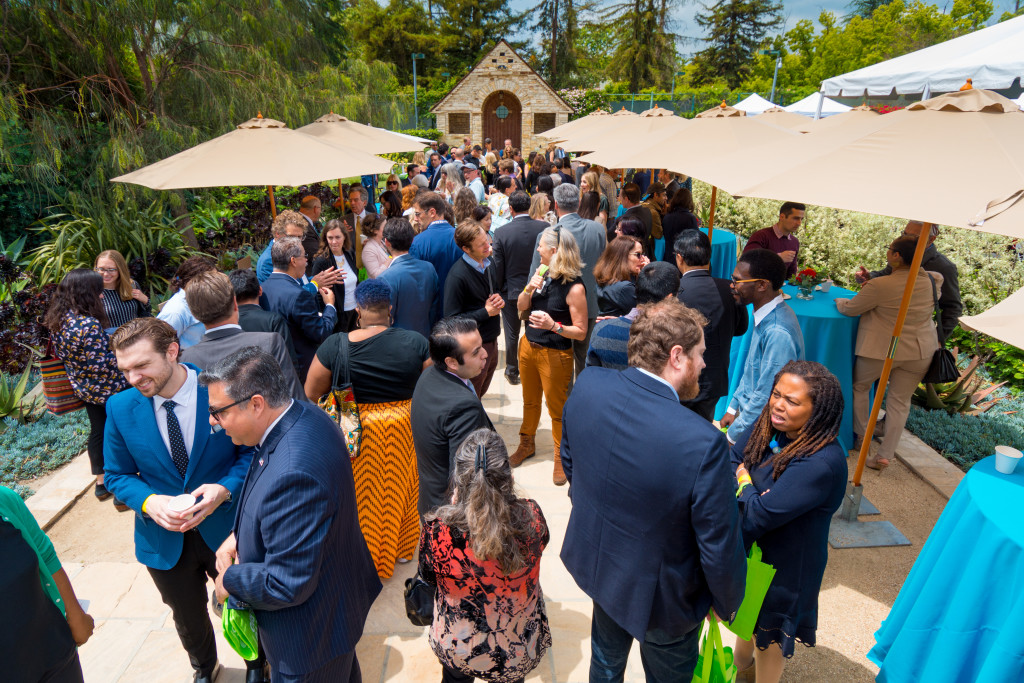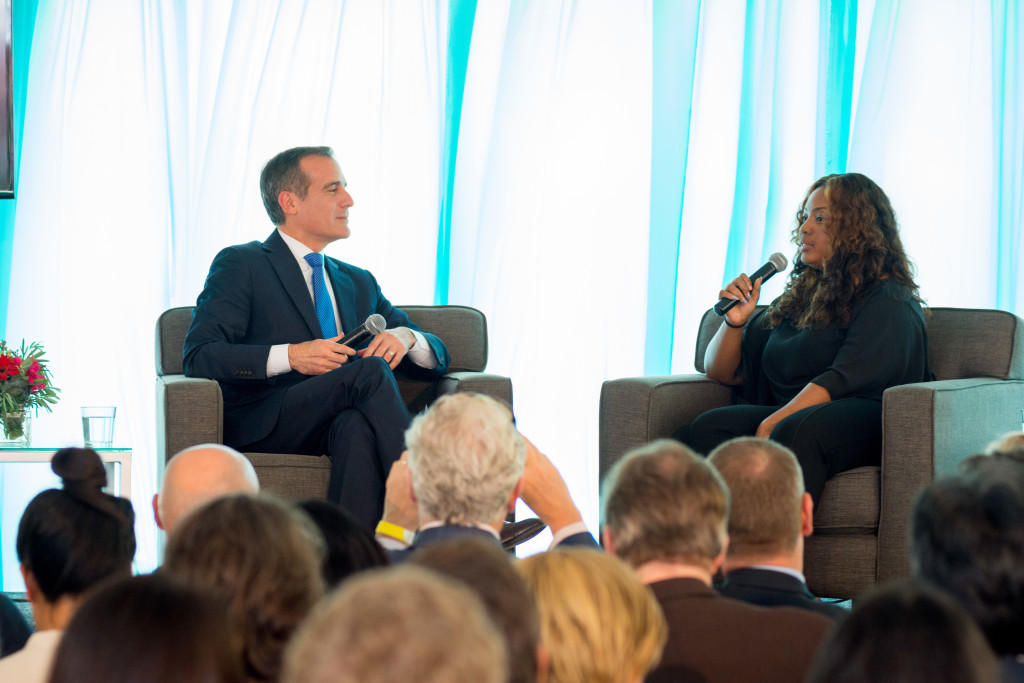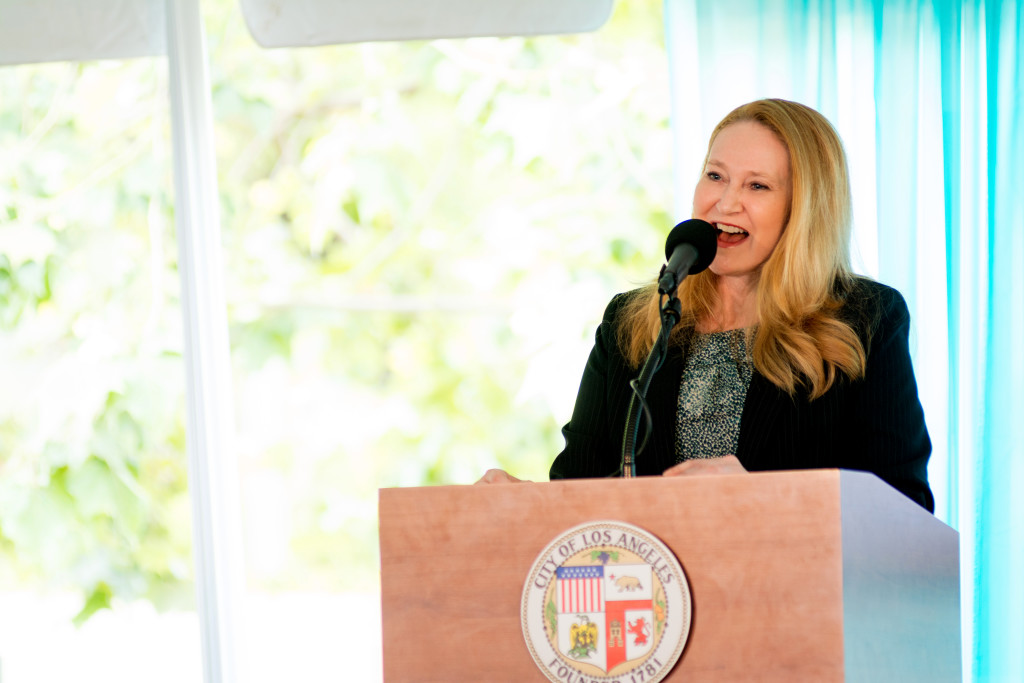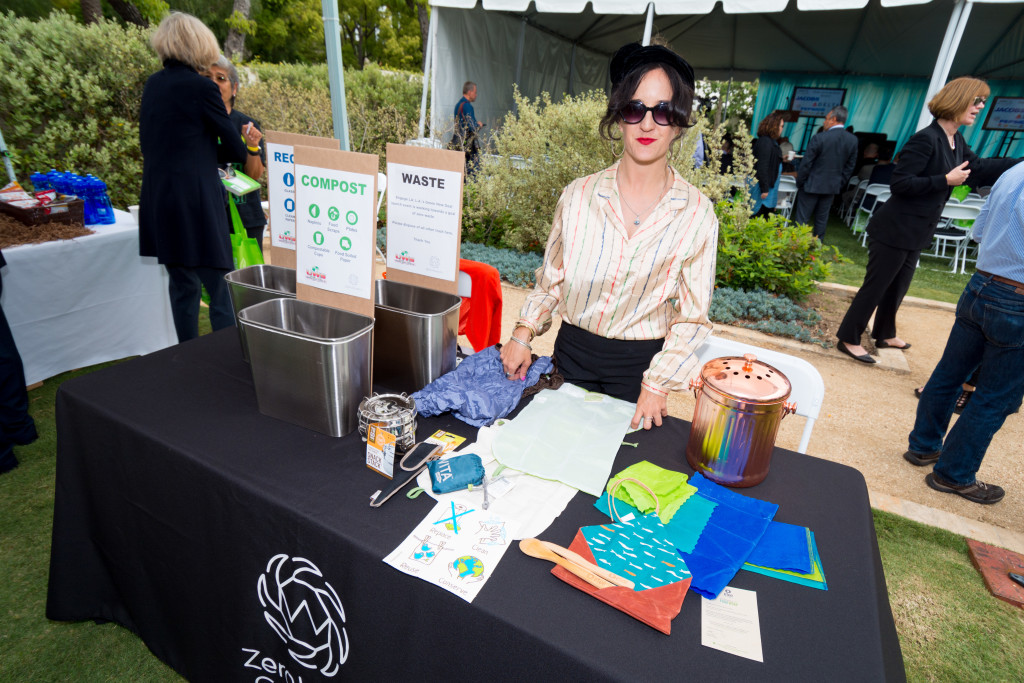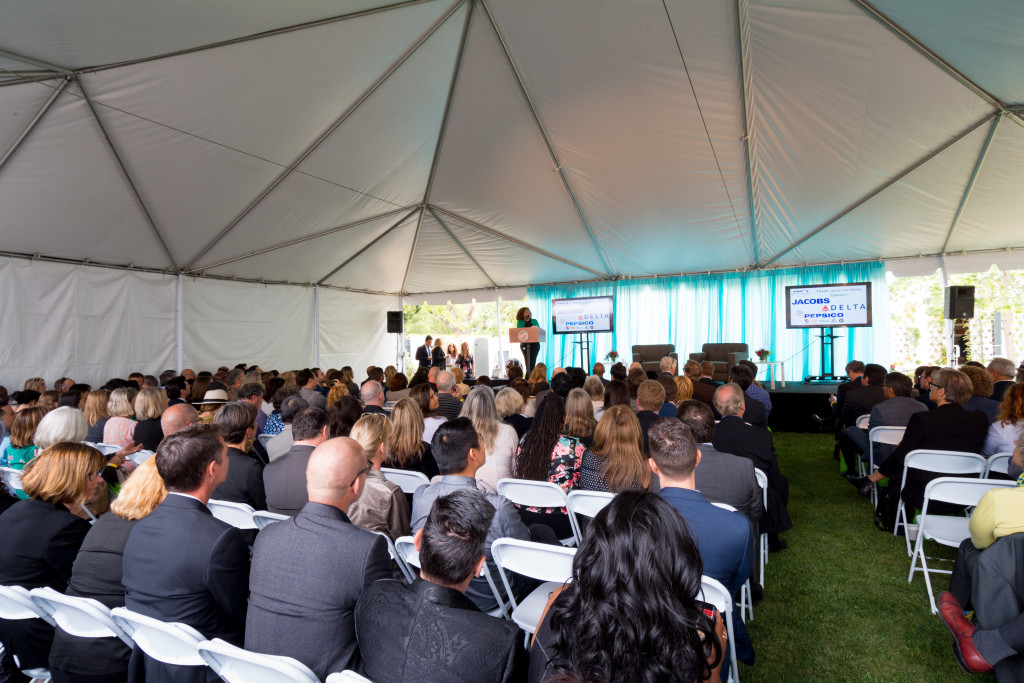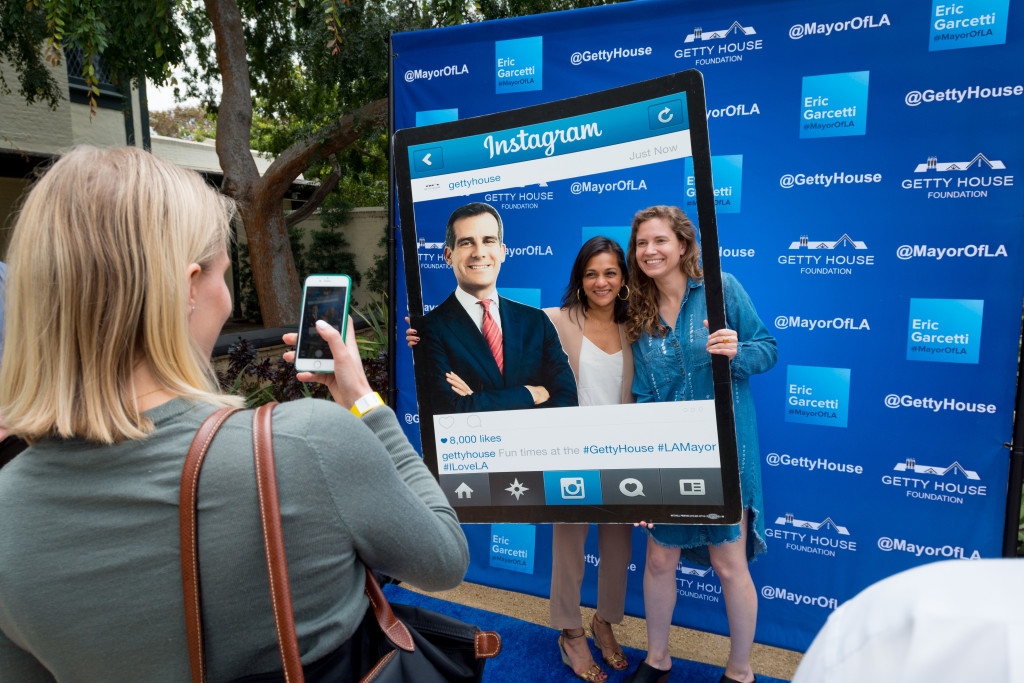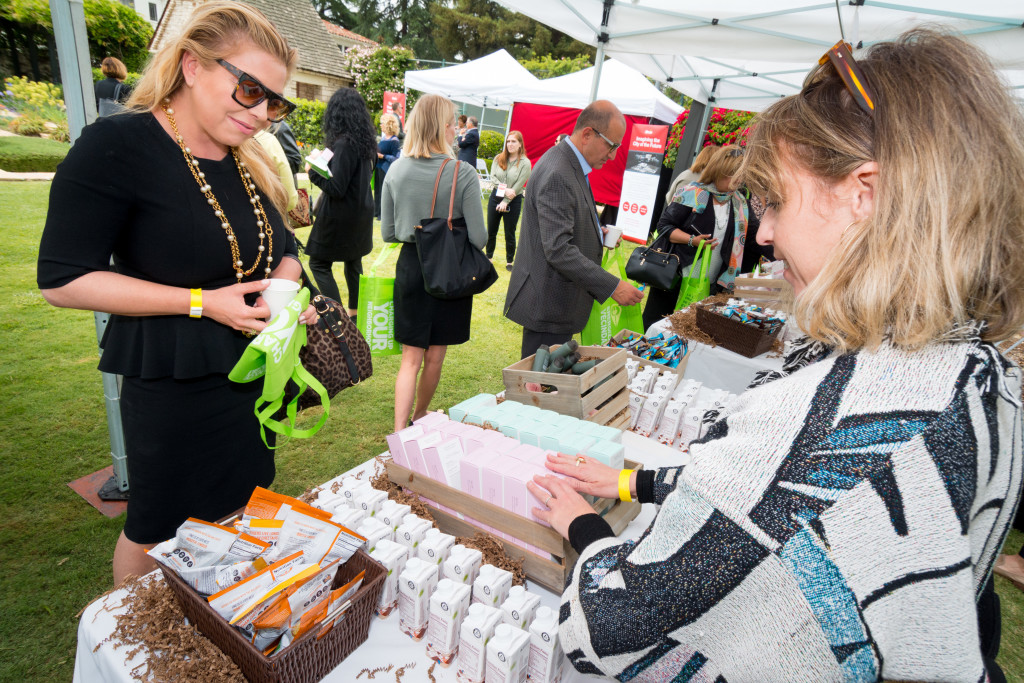 "There is no greater threat — to our national security, to our economic growth, to the very survival of future generations — than climate change." That was Mayor Eric Garcetti's message to the dynamic group of environmental activists, business and civic leaders that joined the Getty House Foundation for the launch of L.A.'s Green New Deal. Building off the incredible success of the Sustainable City pLAn Mayor Garcetti introduced four years ago, L.A.'s Green New Deal sets even more aggressive and audacious goals for our city, as we continue to uphold the Paris Climate Agreement and push forward to make Los Angeles a carbon-neutral city by 2050.
To celebrate this new chapter in L.A.'s battle against climate change, the Getty House grounds were transformed into a green market where guests sampled unique sustainable food and personal care products from Ripple Foods, Method, SPARITUAL, Peatos, The Honest Co., and Clif Bar. Attendees were also treated to a virtual reality station powered by Itron — a technology company focused on energy and water resource management — where they got to virtually assess the impact cool roofs could have in the Lincoln Heights neighborhood. Finally, women-owned small business Zero Waste Company was on hand to show guests how to properly sort their waste, so that today's Engage L.A. left a minimal footprint on the environment.
As the afternoon came to a close, Mayor Garcetti and Rhiana Gunn-Wright — one of the architects of the national Green New Deal — took the stage to discuss how L.A.'s plan will deliver not only a more sustainable future, but equity, justice, and prosperity for all Angelenos. We were so proud to be joined by the Mayor, First Lady Amy Elaine Wakeland, and environmental justice leaders from around the world, who every day put themselves on the front lines to build a better world for us all.
To read more about L.A.'s Green New Deal, and to learn more about all Los Angeles has accomplished so far, visit plan.lamayor.org.