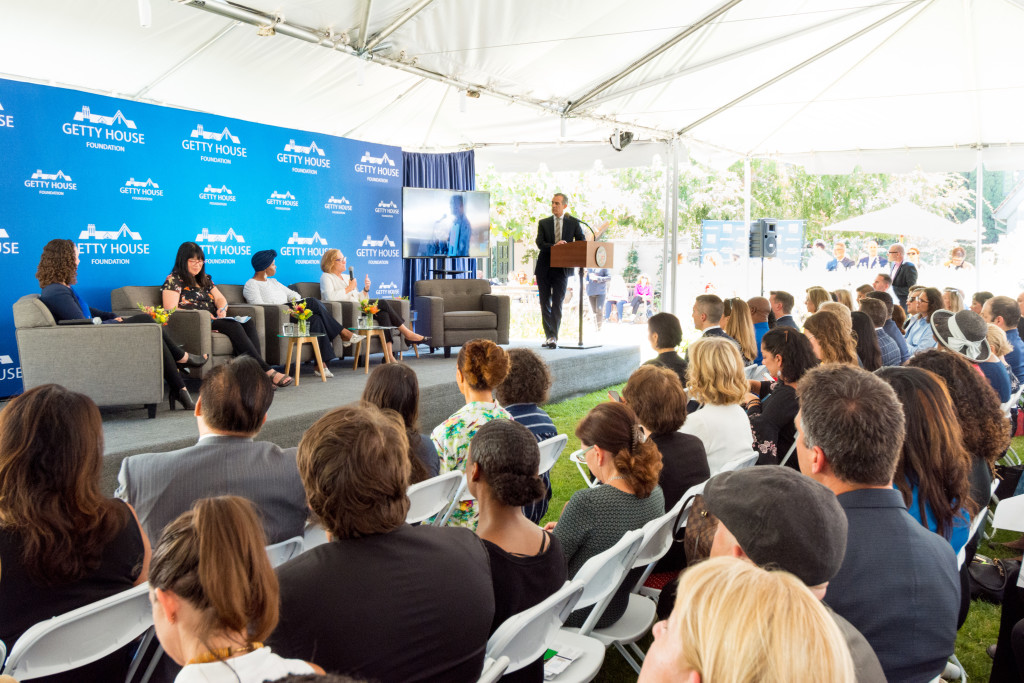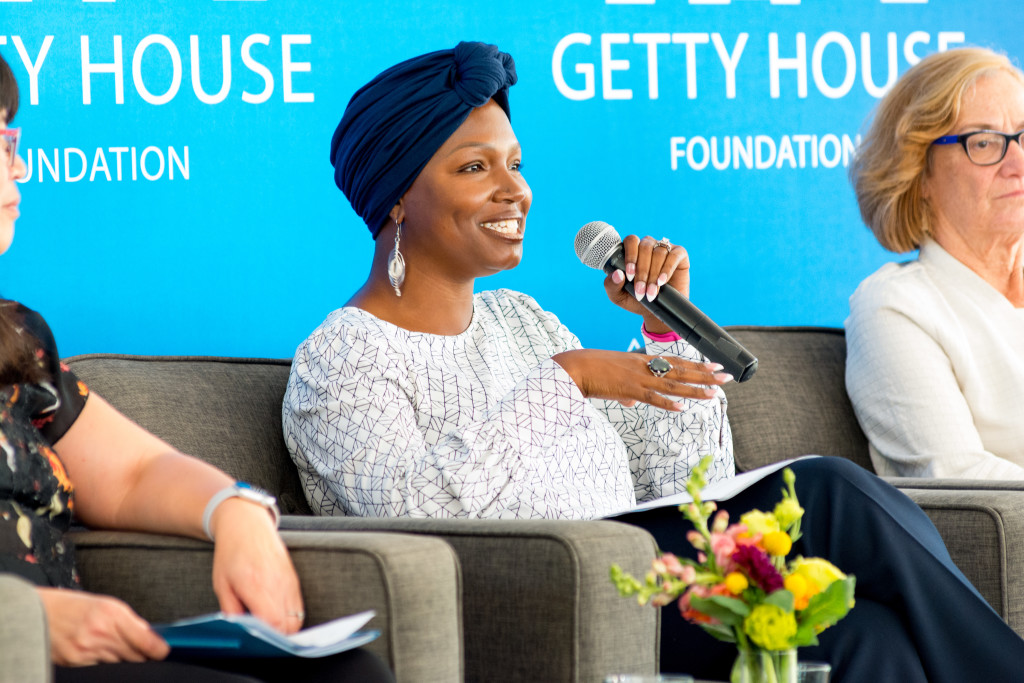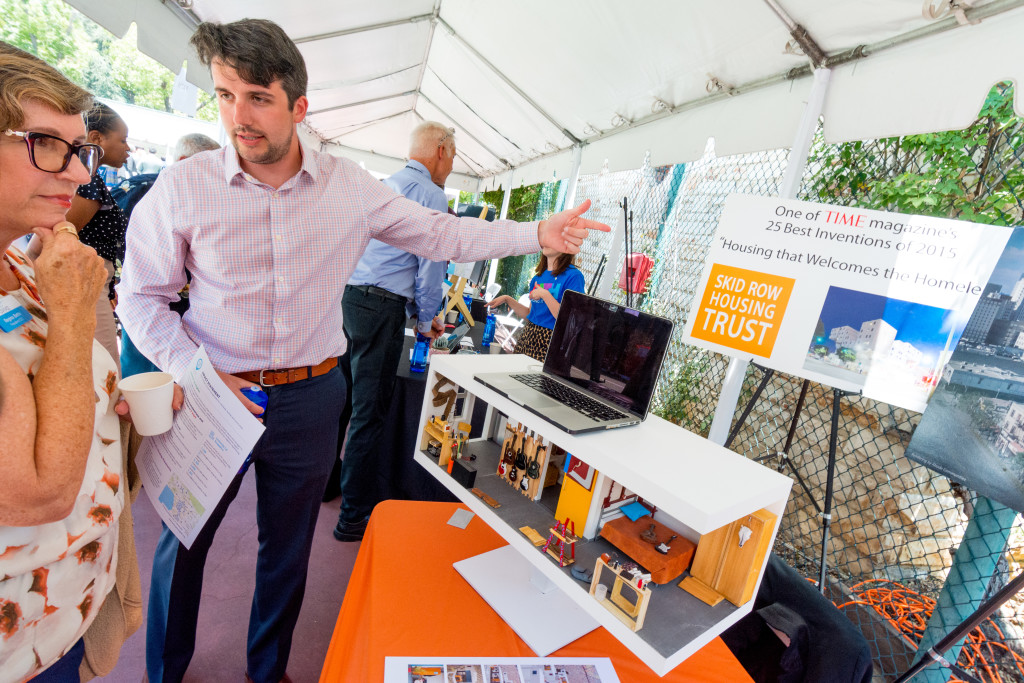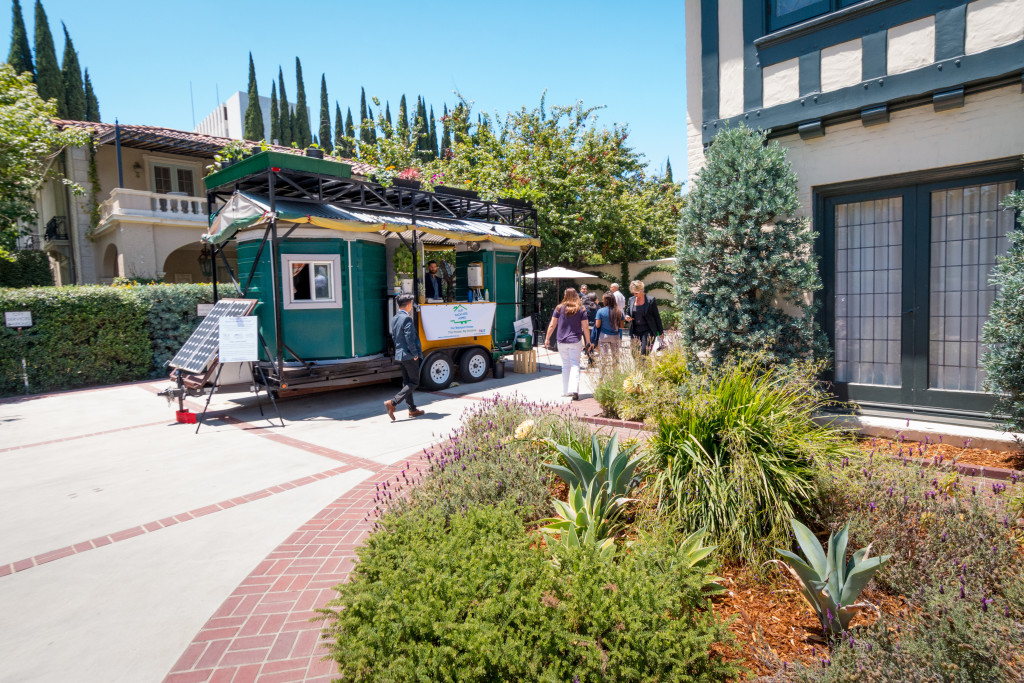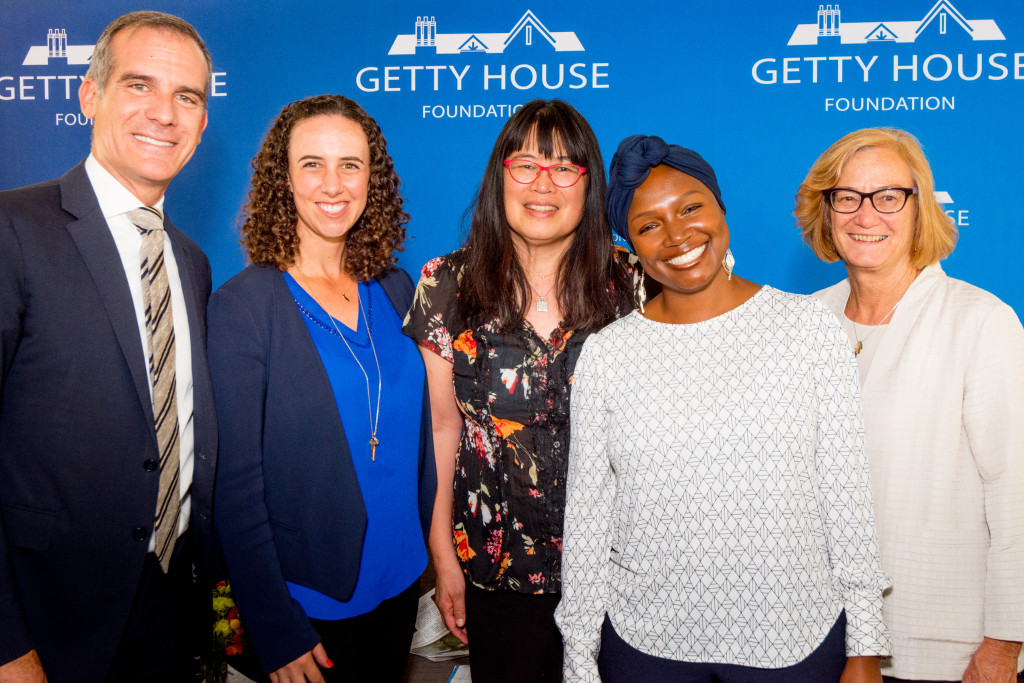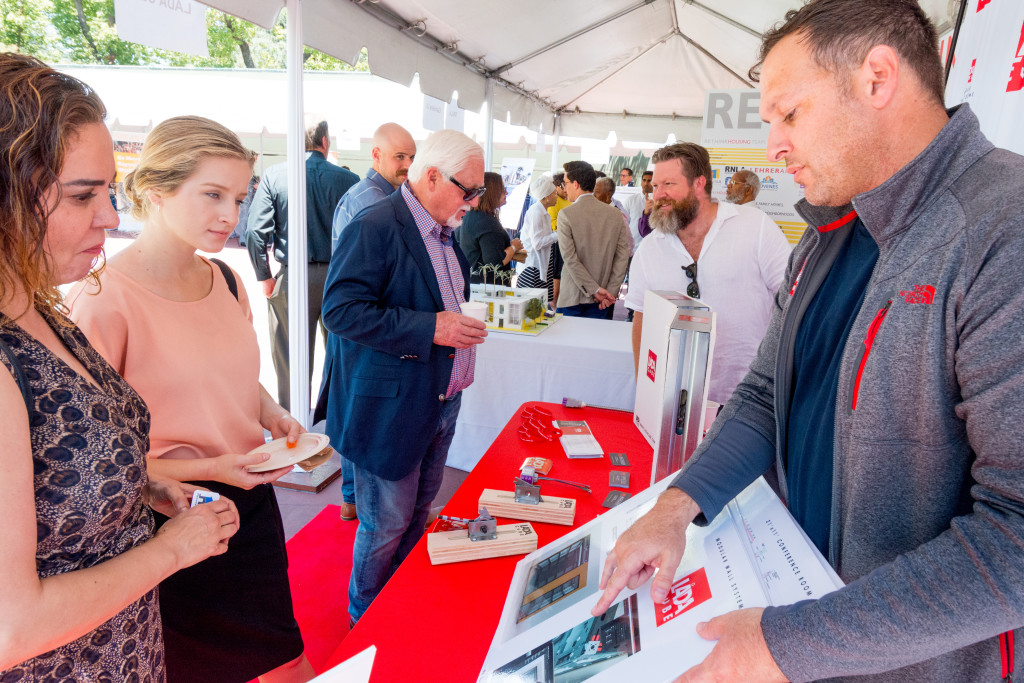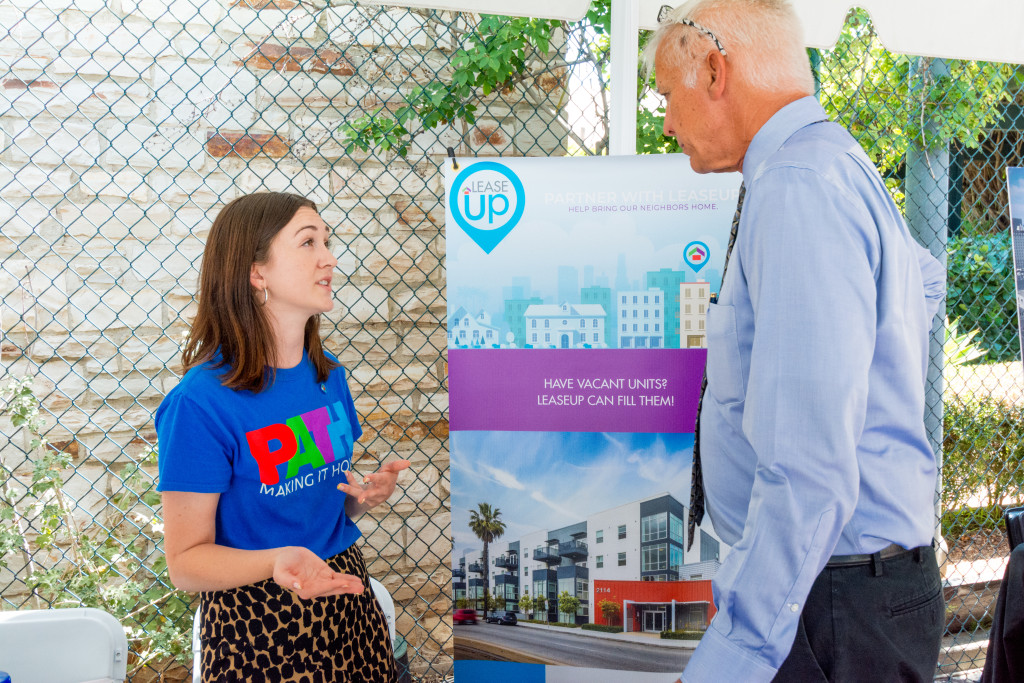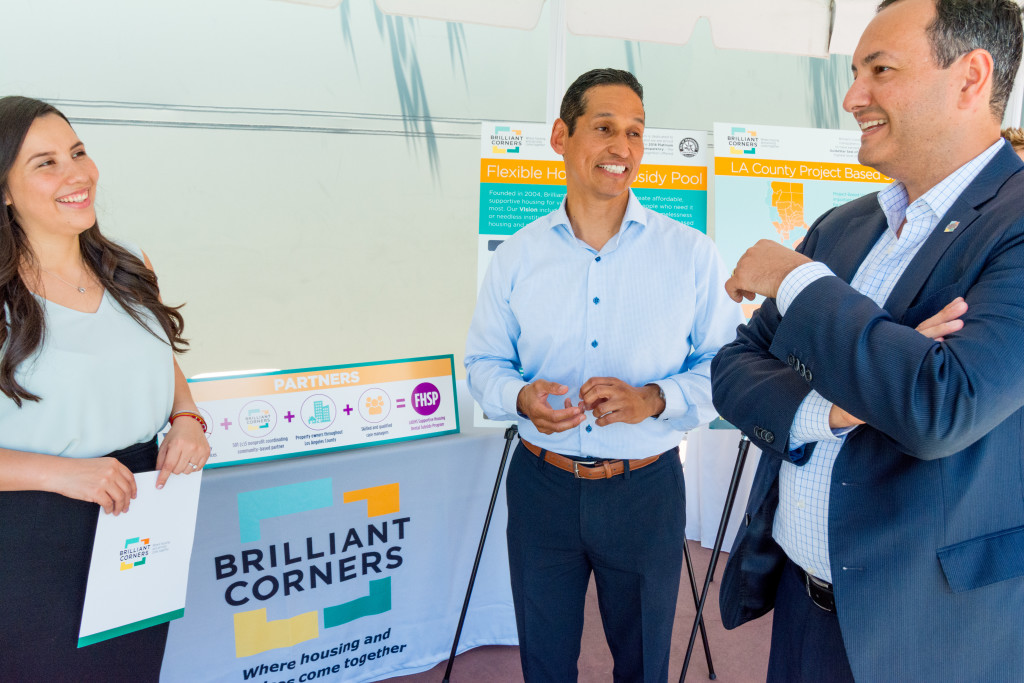 At every Engage L.A., we challenge ourselves to answer one simple question: how can we make lasting change? Through this series we've tackled everything from domestic violence to community college, and vocational training to volunteerism. But today, we know there is one crisis that demands our most immediate attention, and our most urgent solutions: homelessness.
That's why this month, Getty House Foundation convened affordable housing industry leaders, developers, architects, and scholars to talk with Mayor Eric Garcetti about some of the innovative work being done to bring homeless Angelenos indoors. This conversation comes as the City prepares to roll out the Prop HHH Housing Challenge — a program that will fund innovative production and financial models that can quickly bring the housing we need to the crisis on our streets. "Without a doubt, it's going to take every ounce of our collective energy, resources, and compassion to turn the tide," said First Lady Amy Elaine Wakeland. "But this work is not for the faint of heart — and I absolutely know that Angelenos are not faint-hearted."
While the City is ramping up its investments across the board — including the creation of the Mayor's brand-new Office of Homelessness Initiatives and its dedicated Housing Team — the purpose of Engage L.A. is to invite Angelenos like yourselves to join us in this fight. Go to LAMayor.org/HelpHomelessAngelenos to learn more about how you can help us make lasting change, today.
Panelists and Speakers
Carole Galante

, Faculty Director, Terner Center for Housing Innovation at UC Berkeley

Audrey Handelman

, Senior Associate, Gensler

Monique King-Viehland

, Executive Director, Los Angeles Community Development Commission/Housing Authority of the County of L.A.

Sharon Lee

, Executive Director, Low Income Housing Institute (Seattle)

Ben Winter

, Chief Housing Officer, Office of Mayor Eric Garcetti