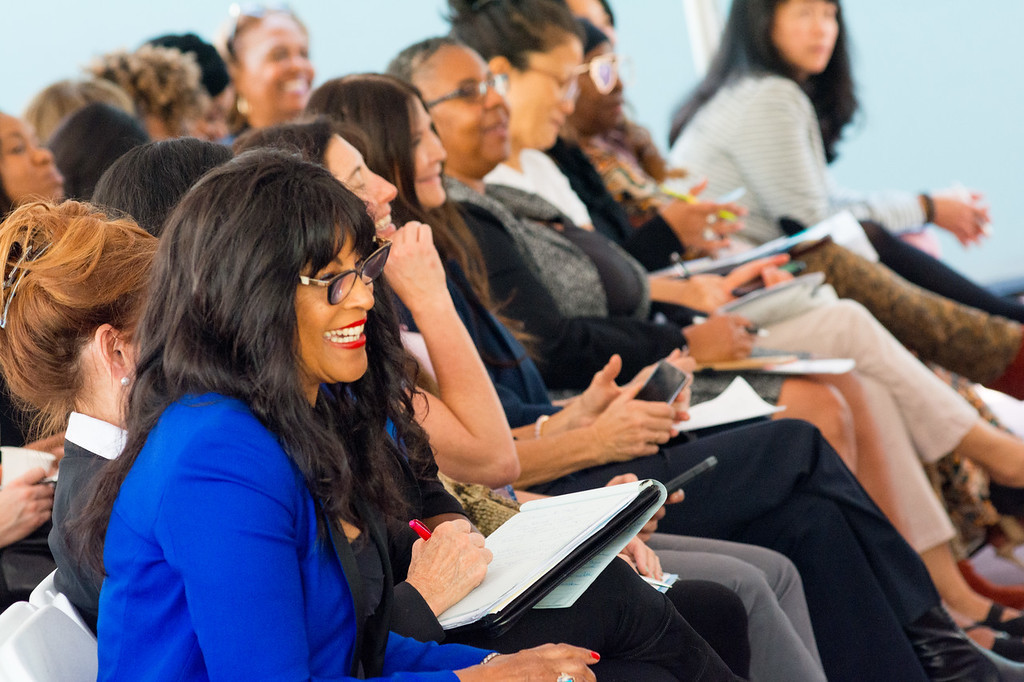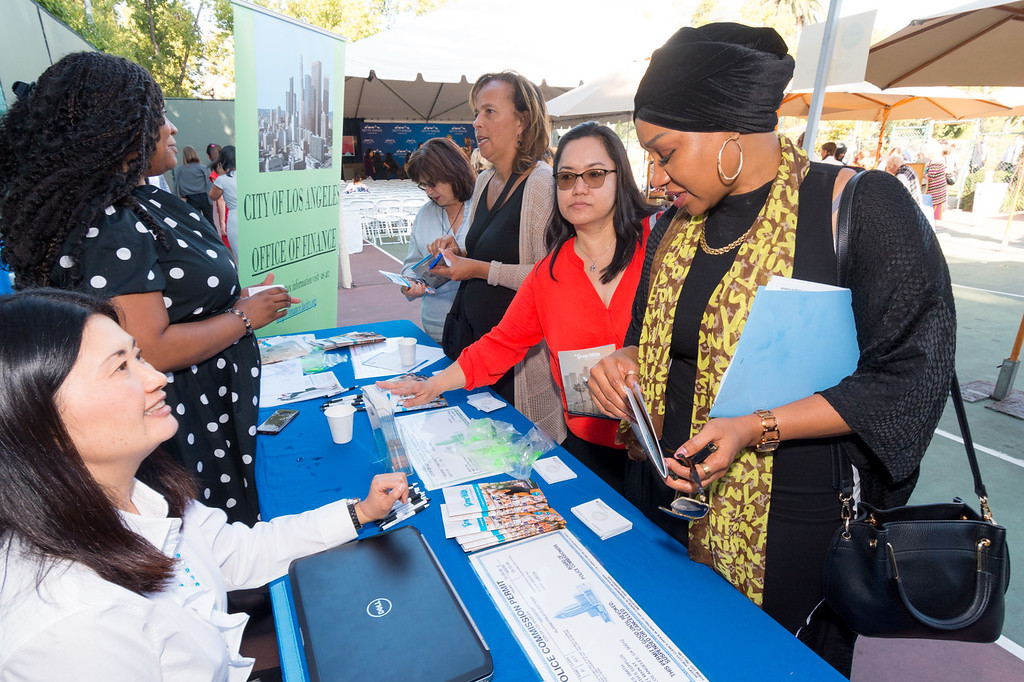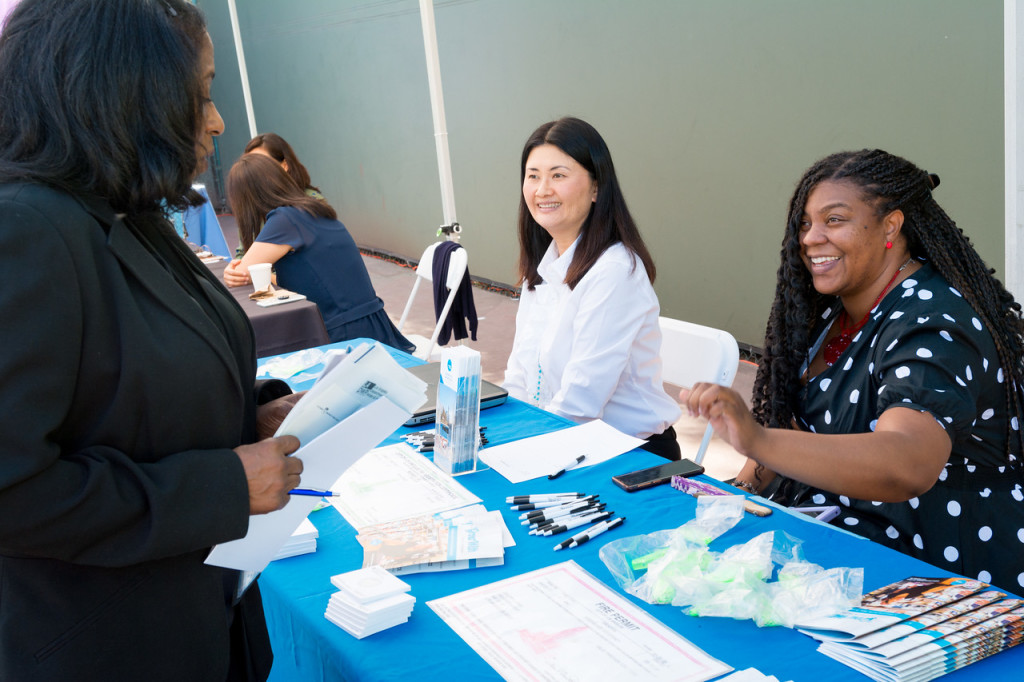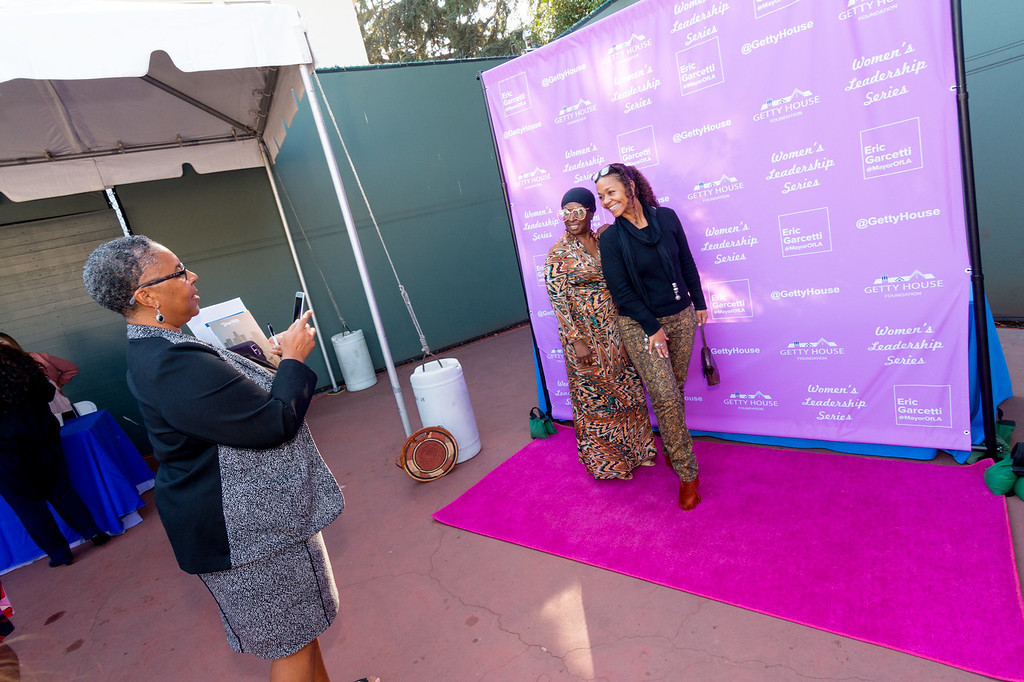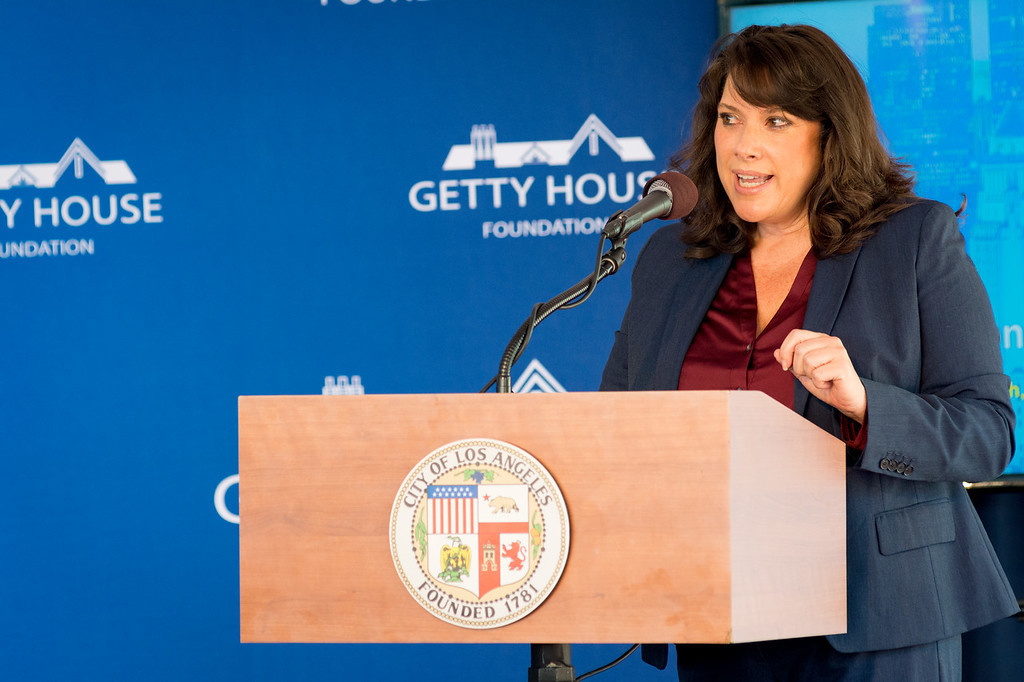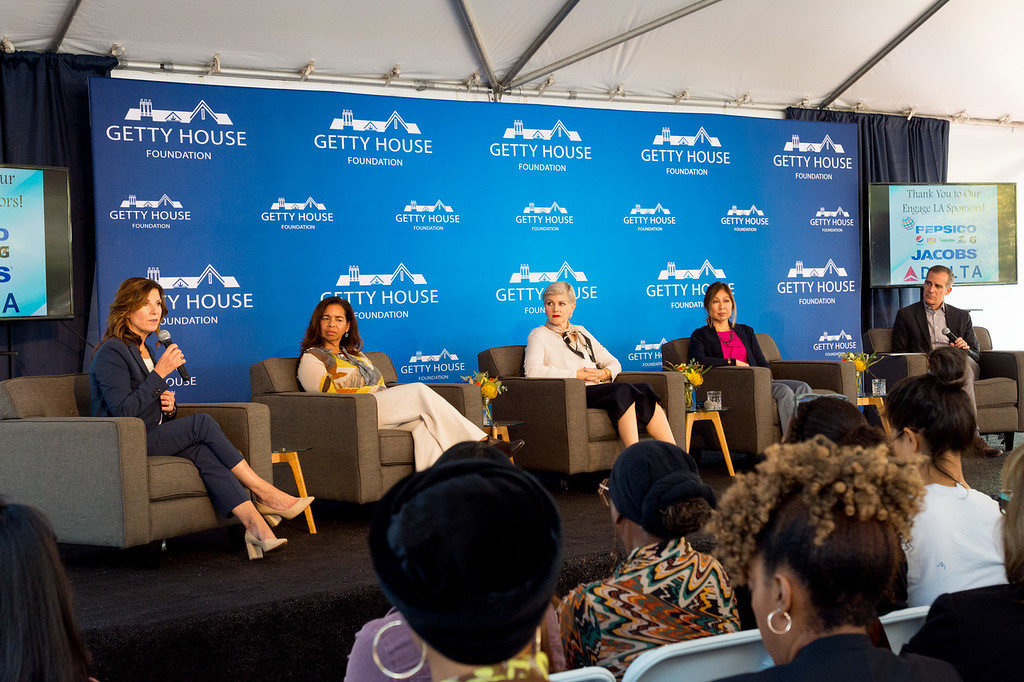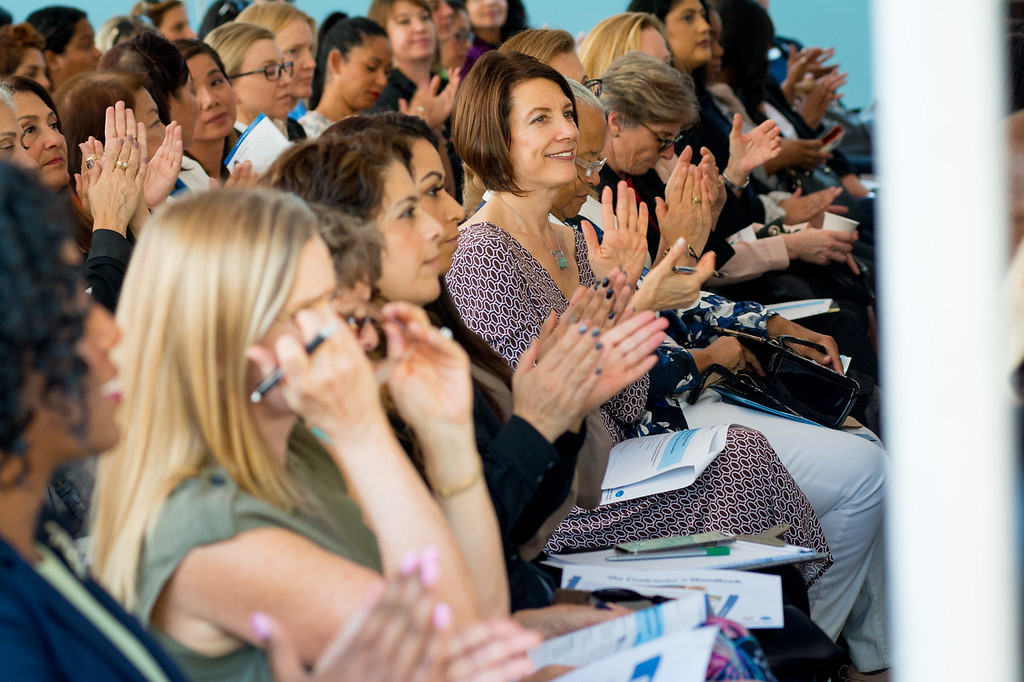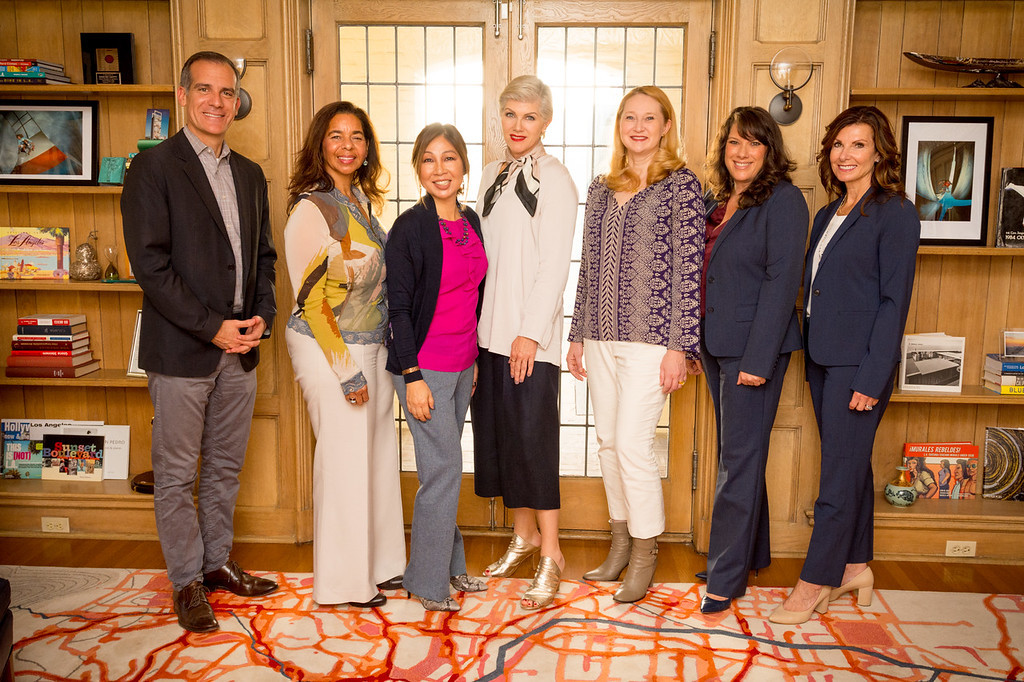 This event was a joint endeavor produced by both the Women's Leadership Series and Engage L.A. Series. Providing equal contracting opportunities to Women Business Enterprises (WBE's) has long been a gender equity priority for the Garcetti administration with a direct mandate from the Mayor that city departments are expected to update their contracting goals and metrics every two years. This program offered a powerful dialogue introducing audience members to resources and ways to best access the billions of dollars the City of Los Angeles contracts out with vendors.
The Getty House curated an exceptional panel of women business leaders including Claire Bartels, Director of Finance, City of LA; Shannon Hoppes, Chief Procurement Officer, City of LA; Ingrid Merriwhether, President & Chief Executive Officer, Merriwhether & Williams; Andrea Keller, Founder, AKA Architecture + Design; and Tricia Murakawa, Murakawa Communications, Principal & Chief Problem Solver. The panel illustrated women business owners who have been successful in tapping into the competitive and lucrative contacting process for the City.
The panel discussion was moderated by Mayor Garcetti and provided concrete examples and solutions for women seeking opportunities to do business with the City. Following the panel conversation guests were invited to peruse a resource fair with 15 city departments who contract with vendors. Each vendor offered on-site registration so businesses are notified when potential contracts are offering RFPs. Some of the city departments on hand included: City of LA Office of Finance; LA Bureau of Contracting Administration; LA General Services; LA Economic & Workforce Development; and the LA Port. Guests walked away with concrete tools to ensure that they are bidding successfully.